Saudi Women Vote; Which Countries Still Don't Allow Women's Suffrage?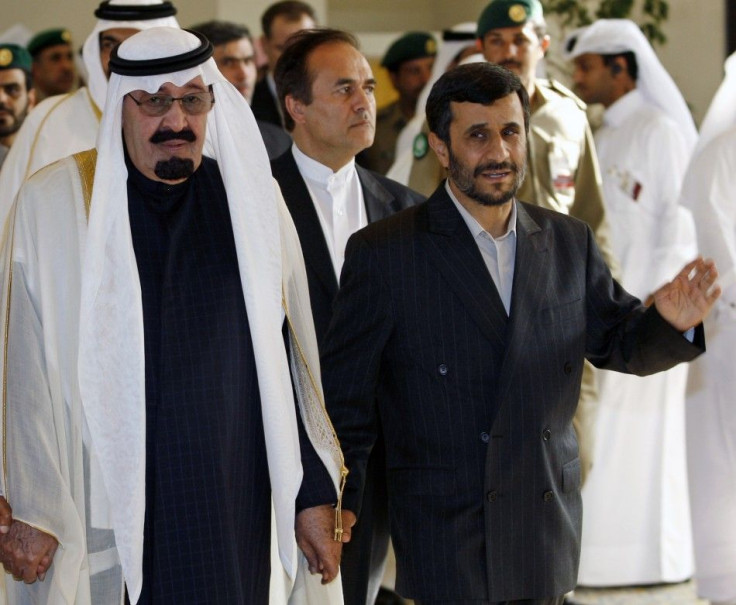 On Sunday, Saudi Arabia's King Abdullah decreed that women have the right to vote and run for local elections.
The move is being lauded by human rights organizations and international leaders, and is seen as an Arab Awakening-era move toward social equality and political openness.
Muslim women in our Islamic history have demonstrated positions that expressed correct opinions and advice, The king said in an address.
Women still don't have the right to drive cars in Saudi Arabia, but now, if the issue ever becomes a referendum (which is highly unlikely) that could also change.
Saudi Arabia is still an absolute monarchy and King Abdullah is head of state and of the government. Members of both the 150-strong Consultative Assembly and the Council of Ministers are appointed by the King, although Saudi citizens can run and vote in local municipal elections.
Women can also now be appointed to the Consultative Assembly, known also as the Shura council, which advises the king and debates on current affairs, but cannot pass or enforce laws.
Local elections are being held in Saudi Arabia on Thursday. However, women will not be able to vote in them, or in any for a while. Although women's suffrage is now law, it won't go into effect until 2015.
Saudi Arabia included, there are at least five countries that still don't impose restrictions on women voting for various reasons.
Brunei: The small island nation is a sultanate, meaning that it is ruled by a sultan who appoints his own government officials; neither women nor men can vote in national elections. Both can vote in local elections after the age of 18. Sultan Hassanal Bolkiah is held accountable by the country's constitution.
Lebanon: Women can vote in Lebanon, but only after proving that they've had elementary education. The same is not required of men.
United Arab Emirates: Like Brunei, there isn't a national election structure in the U.A.E. Full suffrage for both men and women was supposed to be in place by 2010, but now observers are watching to see if that will happen before the end of 2011.
Vatican City: Another technicality, the leader of the Holy See is elected by the College of Cardinals. Papal conclaves are the only voters in this tiny country in the center of Rome. Since women cannot be cardinals, they cannot vote for the Pope.
© Copyright IBTimes 2022. All rights reserved.
FOLLOW MORE IBT NEWS ON THE BELOW CHANNELS