Scaffold Collapses At A Construction Site In Beijing High School, Killing 10 And Injuring 4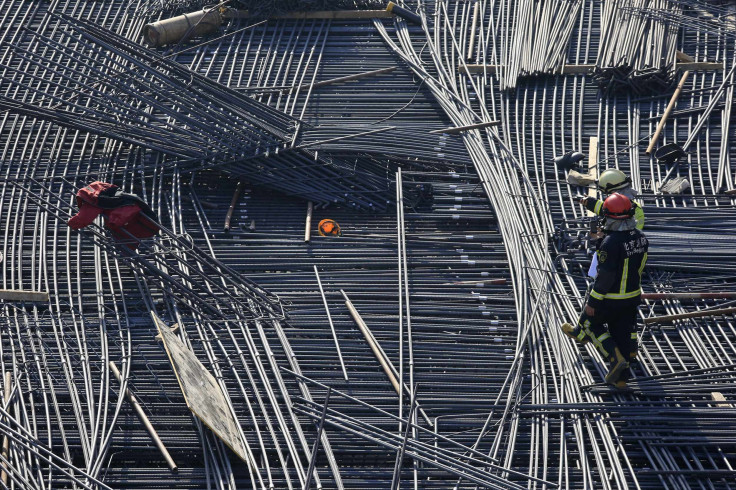 Ten people were killed and four others were injured after a scaffold in a high school in the Chinese capital of Beijing, collapsed on Monday. The accident took place at a construction site in the school's sports stadium.
The accident did not affect any classroom or other buildings in Tsinghua High School in northwest Beijing, the city's municipal propaganda bureau said, in a statement, according to The Associated Press (AP). The injured were taken to a nearby hospital for treatment. All the affected people were working at the construction site to build a gymnasium when the scaffolding collapsed. No student or teachers were injured in the accident.
Beijing's municipal government said, according to Xinhua, that police officials on the spot detained those who were "directly responsible for the accident," but did not give further details. Initial investigation reportedly showed that the steel bars, which were used to reinforce concrete structures, collapsed, leading to the accident, Xinhua reported.
A woman, with the surname Zhang, was binding steel bars, along with her husband, when the accident occurred. "They collapsed suddenly, and I heard loud noises," Zhang, who is being treated for injuries at the No. 306 Hospital of the People's Liberation Army, said, according to Xinhua.
Wang Zhiquan, a relative of a 42-year-old migrant worker from China's northeastern province of Heilongjiang, said that his nephew, Chen Haijun, had been killed in the accident, AP reported. Wang told local media that he wanted to see the site and seek proper compensation because Chen was the only earning member in the family that included ill parents and two children.
© Copyright IBTimes 2023. All rights reserved.