Scotland Independence Vote Turnout: Referendum Participation May Reach 90 Percent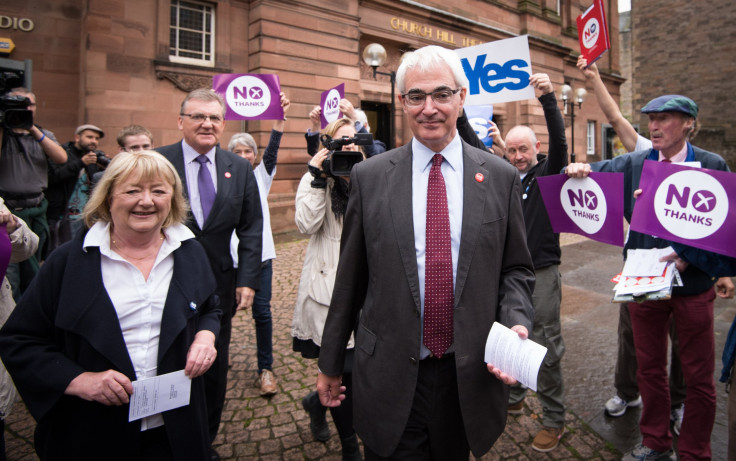 Scots headed to the polls Thursday to decide the future of their country -- and the United Kingdom -- by voting either to remain in the U.K. or to break away as an independent nation. While the secession movement has gained momentum in the run-up to the vote, the referendum remains too close to call with both sides expecting a record turnout.
Nearly every Scot eligible to vote, or 4.2 million people, are registered voters. That means 97 percent of the voting-eligible population could turn out Thursday, according to the Associated Press. They will answer a simple "Yes" or "No" question when they cast their ballot: "Should Scotland be an independent country?" Some turnout projections are as high as 90 percent, which would be a record for any referendum in the U.K. That percentage would also be higher than the 84 percent turnout in the 1950 U.K. general election, the highest turnout on record, according to an analysis by the University of Reading:
Seven polls tracked by Reuters showed the "No" camp with a slight lead. Five of them showed Scots supporting staying in the U.K., 52 percent to 48 percent, while another showed 51 percent preferred the union. The seventh poll showed the "Yes" camp with a 53 percent to 47 percent advantage. But high turnout can skew the polls.
Voting got underway at 7 a.m. local time (2 a.m. EDT) and the polls close at 10 p.m. local time (5 p.m. EDT.)
As the "Yes" camp picked up support with the vote drawing near, the U.K. attempted to incentivize Scots to vote "No" by promising to give Scotland's parliament more authority.
Alex Salmond, Scotland's first minister and the country's head of government, has been rallying for Scots to vote for independence.
"This is our opportunity of a lifetime and we must seize it with both hands," Salmond said while campaigning Thursday, according to Reuters. "Scotland's future must be in Scotland's hands."
The vote has serious political and economic implications for Scotland, including the fate of who controls lucrative oil in the North Sea and Britain's nuclear submarine base in Falsane. With Scotland being an antinuclear country, the new U.K. would have to find another home for the subs if Scots vote for independence.
© Copyright IBTimes 2023. All rights reserved.
FOLLOW MORE IBT NEWS ON THE BELOW CHANNELS