Scottish Independence Referendum: Police Scotland Arrests 6 At Glasgow Rally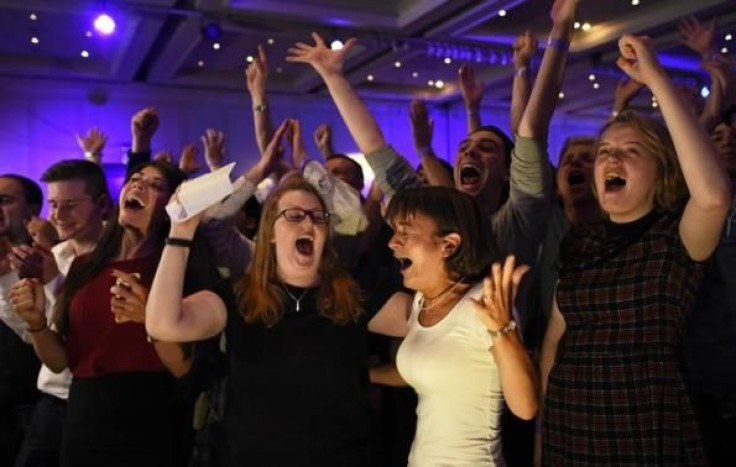 Scottish police arrested six people in Glasgow Friday night after clashes erupted at a Scottish Defense League rally in George Square, the Scotsman newspaper reported. The rally was conducted in the wake of the results of the Scottish independence referendum Thursday. Because the "No" voters outpolled the "Yes" voters, the U.K. will be kept whole.
One source on the scene told the Scotsman: "I saw people being kicked about, and some of the Unionists were even fighting each other. It was a poisonous atmosphere, with people with Union flags draped over their shoulders intimidating 'Yes' supporters. At one stage, they completely surrounded a group of teenagers."
Dozens of police officers were called to separate the unionists and the nationalists, the newspaper said.
Earlier, a police representative said there were about 100 people on each side, the Herald Scotland reported. But the newspaper added a number of Twitter users did not necessarily believe the clashes were centered on politics.
One tweeted: "Rioting in #Glasgow is nothing to do with the referendum. These people don't represent the 55 percent who voted no. They're thugs, pure and simple." And another wrote, "Imagine winning the referendum, and still being that unhappy, that angry, that upset."
© Copyright IBTimes 2023. All rights reserved.