Sears Holdings Corp (SHLD) Shares Rally After Struggling Retailer Announces Deal To Cash In On Its Real Estate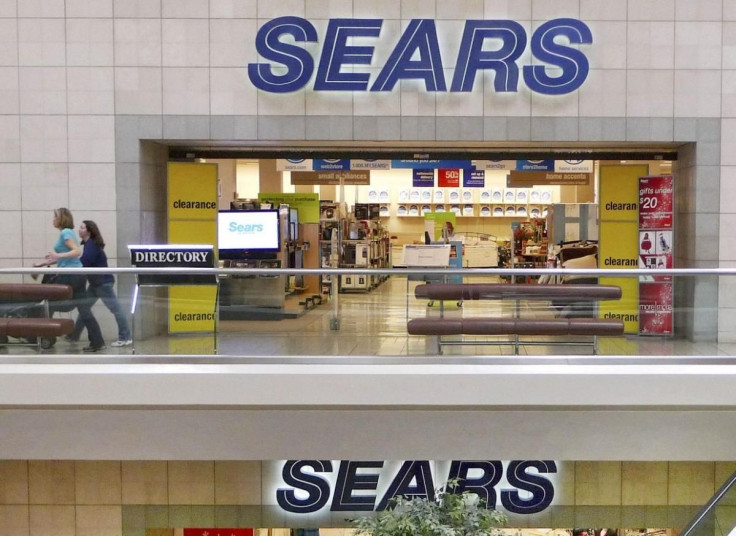 Sears Holdings Corp. is using its valuable real estate portfolio to help raise much-needed cash amid its fourth consecutive year of losses. The company said Monday it's selling 10 properties worth $228 million to a joint venture with the nation's largest mall owner, Simon Property Group. Sears will take a 50 percent interest in the business. The retailer will lease back the stores and Simon will contribute $114 million to the venture and develop space for leasing to other retail tenants.
The Illinois-based department store chain has closed hundreds of Sears and Kmart outlets and seven distribution centers since 2012 as part of its effort to free up billions of dollars to fund a turnaround and to calm suppliers who are concerned the retailer doesn't have enough cash to pay for merchandise.
For Sears, the deal is the second of its kind this month. On April 1, the company announced a similar transaction with General Growth Properties, Inc., the nation's second-largest mall property developer. The agreement involves a dozen properties located in General Growth's malls. Also on April 1, Sears said it was creating a Maryland-based real estate trust called Seritage Growth Properties. Sears would sell 254 properties to the venture in an effort to raise $2.5 billion.
Last month, the Wall Street Journal reported some of the company's vendors have been asking for faster payment to offset what they perceive as a risk selling to Sears under normal terms. Sears is offering to pay some of its vendors within 15 days of receiving shipments; the typical turnaround time for payments on orders is up to 60 days.
Shares of Sears Holdings Corp. (NASDAQ:SHLD) were up 1.45 percent to $43.55 in Monday morning trading after the deal was announced. Simon Property Group Inc. (NYSE:SPG) shares were up a slight 0.12 percent to $191.49. Sears will announced its first quarter results on or near May 20 before markets open.

Analysts polled by Thomson Reuters expect Sears to post narrower losses of $275.7 million for the quarter ended May 2 from $402 million in the same period last year. Revenue is expected to have declined to $6.08 billion from $7.88 billion. Sears will host its annual shareholder meeting on May 6.
© Copyright IBTimes 2023. All rights reserved.