SEC Chair Gary Gensler Reaffirms Bitcoin Is A 'Commodity,' Can Be Regulated Under CFTC
KEY POINTS
Gensler believes that Bitcoin is a "commodity" and should be regulated under CFTC
Ethereum and other crypto tokens are likely to fall under securities
Micheal Saylor doubled down on Gensler's statement
The Chairman of the Securities and Exchange Commission (SEC) Gary Gensler doubled down on the monetary authority's definition of Bitcoin (BTC), stating that the world's biggest cryptocurrency is a "commodity." However, he did not extend the same label to other blockchain-based tokens.
In an interview with CNBC, Gensler called Bitcoin a cryptocurrency that could be regulated under the Commodity Futures Trading Commission (CFTC), an independent agency of the U.S. government that regulates the derivatives market.
"Some, like Bitcoin, and that's the only one, Jim, I'm going to say because I'm not going to talk about any one of these tokens, my predecessors and others have said, they're a commodity," Gensler said in response to a question from CNBC's Jim Cramer.
Gensler pointed out that there exists a plethora of "crypto financial assets have the key attributes of a security," adding that the similarity between these crypto assets and securities is the idea that "the investing public is hoping for a return."
However, Ethereum's status remains unconfirmed but it is likely that the SEC believes that Ether (ETH) also falls under the term security.
In another interview with CNBC in January, Gensler avoided giving an answer to a question regarding Ether's status as a security.
"We don't get involved in these types of public forums talking about any one project, one possible circumstance, or give legal advice over the airwaves that way," Gensler said.
He also added that if "you're raising money from the public and the public is in anticipation of profit, based upon that promotor, sponsor, that group's efforts, that's within the securities laws."
Michael Saylor, the CEO of MicroStrategy and one of the biggest advocates of Bitcoin, expressed his views after Gensler's interview via a Twitter post.
"Bitcoin is a commodity, which is essential for any treasury reserve asset. This allows politicians, agencies, governments, & institutions to support bitcoin as a technology & digital asset to grow the economy and extend property rights & freedom to all," Saylor said.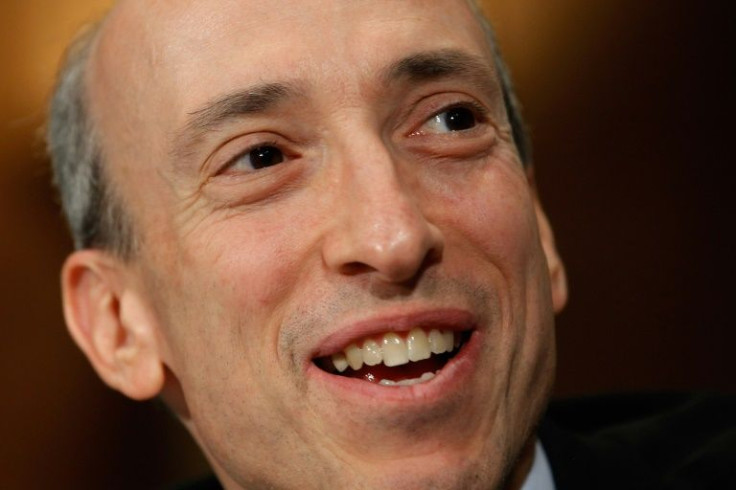 © Copyright IBTimes 2023. All rights reserved.
FOLLOW MORE IBT NEWS ON THE BELOW CHANNELS