Second Stimulus Check Update: White House Wants $600 Checks Included In Relief Bill
KEY POINTS
The Trump administration wants more direct payments
President Trump indicated he wants direct payments up to $2,000
McConnell said Congress would not adjourn without a coronavirus relief package
The Trump administration is pushing Senate Republican leaders to include $600 stimulus checks in the bipartisan relief bill being negotiated on Capitol Hill.
Treasury Secretary Steven Mnuchin has offered a $916 billion package to House Speaker Nancy Pelosi that includes provisions for $600 direct payments for individuals and $1,200 for couples.
Mnuchin's proposal came after Vermont Sen. Bernie Sanders spearheaded a letter that urged Senate Majority Leader Mitch McConnell to consider adding personal checks to any coronavirus relief package, The Hill reported.
"The idea that McConnell and the Republicans are not supporting a $1,200 check for individuals up to a certain limit — similar to the CARES Act — and $500 for the kids is absolutely unacceptable," Sanders wrote.
"There's a lot of pain out there. The American people are looking to us for help and Democrats [should] stand up for working families of this country," he added.
President Donald Trump has also voiced his support for more stimulus checks. He has privately indicated that he wants payments as much as $2,000, a person familiar with the conversations told the Washington Post.
"While the amount is yet to be determined, direct payments to American workers continue to be a high priority of the president's," a White House spokesman said.
Sen. Susan Collins of Maine, who is one of the lawmakers working on a bipartisan coronavirus bill,said that direct checks aren't in the discussion at this time.
"I know there's considerable public support for it, but right now we're targeting struggling families, failing businesses, health-care workers," Collins told reporters."We don't have a stimulus check to every single person, regardless of need."
McConnell has promised that Congress will not adjourn without providing Americans COVID-19 relief. He earlier proposed to shelve federal aid to local and state governments and liability protections for businesses, KTLA reported.
"Leaving here without a COVID relief package cannot happen. Why don't we set aside the two obviously most contentious issues? We know we're going to be confronted with another request after the first of the year. We'll live to fight those another day," McConnell said.
Democrats rejected the idea and accused the Senate majority leader of "undermining" bipartisan efforts. Senate Minority Leader Chuck Schumer also blasted McConnell's idea, saying many Republicans also seek relief for local, state and tribe governments.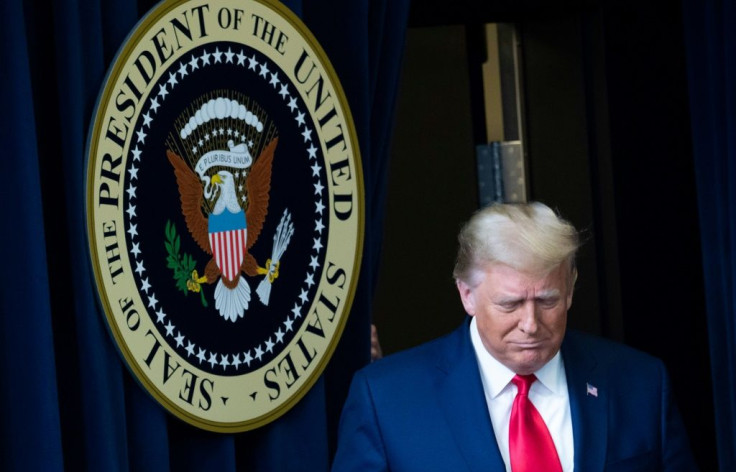 © Copyright IBTimes 2023. All rights reserved.