Secret Service Security Breach: Mistakes Plague Obama Security Detail After White House Intruder, Colombia Trip, Salahi Party Crashers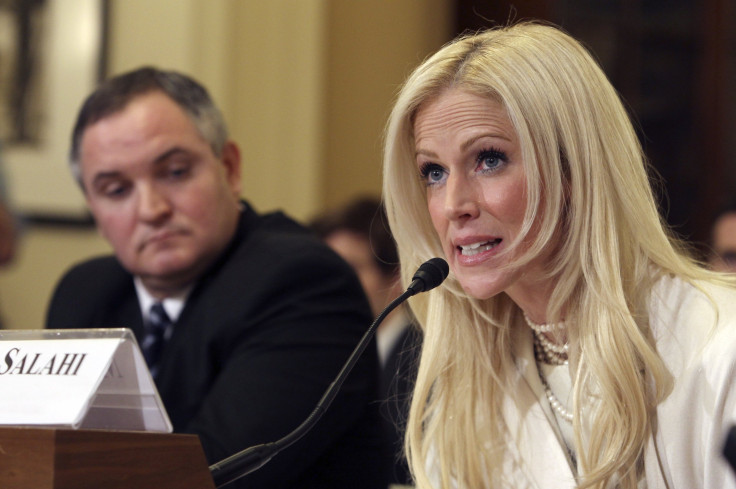 The Secret Service's ability to keep the first family safe is under scrutiny after a report Monday revealed that a knife-wielding White House intruder managed to run through the main floor of the presidential mansion earlier this month before he was stopped. Secret Service Director Julia Pierson is scheduled to address the U.S. House of Representatives Oversight Committee Tuesday as some lawmakers are calling for her resignation. The White House intrusion is only the latest Secret Service security breach during the Obama administration. Since President Barack Obama took office in 2009, his security detail has been hounded by allegations of misconduct and improper procedures, including a breach involving party crashers at a state dinner in 2009, bullets hitting the White House in 2011, drinking and prostitution scandals, and 16 instances of people climbing the White House fence.
"This is a transformational moment for the Secret Service," Rep. Elijah Cummings of Maryland, the top Democrat on the House Oversight committee, told Time Monday. "They've got to get this right, and they've got to get this right right now, because it can only get worse if we don't take advantage of this moment. This is a major wake-up call—major."
The Secret Service has long been considered the nation's most elite security force, ready to take a bullet for a U.S. president if necessary. But some lawmakers say a potential culture shift has eroded faith in the service in recent years even as first lady Michelle Obama has spoken publicly about fearing for her family's safety because of their skin color; Obama is the nation's first black president.
"I wonder whether our guard has been lowered a bit," Cummings said. "And if it has been, then we've got to make sure that we have a top to bottom evaluation of what we're doing—looking at culture, personnel, procedures, equipment being used and every aspect of security—so that not only are we the most elite protection agency in the world, but also that people perceive us to be just that."
Pierson served as chief of staff of the Secret Service from 2008 to 2013, and was appointed last year to be the agency's first female director. A White House spokesman said Monday Obama has "full confidence in Director [Julia] Pierson and other members of the Secret Service to do their very important work."
Below are some of the Secret Service's most embarrassing moments since Obama moved in to 1600 Pennsylvania Avenue.
Armed Intruder Overpowers Secret Service, Runs Through White House
Omar J. Gonzalez jumped the White House fence on Sept. 19, overpowered a Secret Service agent and ran through the ceremonial East Room before he was tackled, according to the Washington Post. The report Monday came after Security Service officials had earlier claimed Gonzalez, who wielded a knife, had only made it through the front door. The incident occurred after Security Service agents failed to follow several of the agency's protocols -- there was supposed to be an officer guarding the door, and the officer stationed inside the door failed to lock it after an alarm indicated that someone had cleared the White House fence.
Prostitutes in Cartagena, Colombia
When Obama traveled to Colombia for a summit in 2012, the behavior of his security agents quickly overshadowed the trade trip after roughly a dozen of them had to be replaced because of prostitution accusations. During the advance detail ahead of Obama's arrival, the agents were drinking at nightclubs and brought women back to their hotel rooms, according to CNN. Some of the women were paid, but when one agent refused to open his wallet, one woman called the police. Prostitution is legal in certain areas of Colombia, but the reports that Obama's security team were partying with prostitutes raised questions about their ability to protect the president.
Scary Lizards
Thai officials had to reassure Secret Service agents after they mistook benign water snakes for dangerous komodo dragons during a security sweep ahead of Obama's visit to the Asian country in 2012, according to UPI.
Gunman Fires Seven Bullets Into White House
Obama and his wife were not home when Oscar R. Ortega-Hernandez parked south of the White House and fired at least seven shots into the first family's residence in November 2011, but his youngest daughter, Sasha, and his mother-in-law, were inside at the time. The Secret Service did not immediately recognize the threat. "No shots have been fired. . . . Stand down," a supervisor called over his radio, according to the Washington Post. He attributed the noise to a nearby construction vehicle. Hours later, Secret Service officials confirmed a shooting had occurred but wrongly asserted that the gunfire was never aimed at the White House. In fact, the Secret Service took four days to acknowledge that shots had entered the presidential mansion, and they did so only after a housekeeper noticed broken glass and a chunk of cement on the floor.
DUI Arrest
Secret Service Agent Daniel Valencia was off duty when he was arrested in Iowa in 2011 on suspicion of driving under the influence. He was in the important swing state to help with presidential security, according to the Associated Press.
White House Party Crashers
Tareq and Michaele Salahi managed to talk their way past the Secret Service and into a star-studded state dinner for India in 2009, where they mingled with Vice President Joe Biden and other officials. A preliminary internal investigation determined that a Secret Service checkpoint did not follow proper procedure to ensure they were on the invited guest list, according to the Washington Post.
© Copyright IBTimes 2023. All rights reserved.