September 2014 US New Auto Sales: Up 9% On Truck, Crossover, SUV Sales; Ford Down 3%, VW Tanks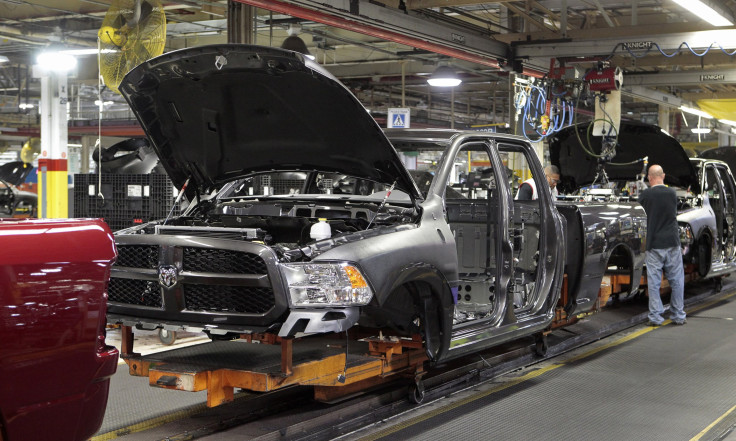 Americans bought 9 percent more new passenger cars in September than they did in the same month last year as cheap credit and incentives lured them toward pickup trucks, crossovers and SUVs, according to company monthly reports released Wednesday.
"Overall our forecast is in line with what we were anticipating," Eric Lyman, vice president of editorial and consulting at automotive pricing and information provider TrueCar Inc, told IBTimes. "We're seeing a continuation of strong demand for utility vehicles and trucks, which seems to be where consumers are going."
U.S. new-car sales hit about 1.25 million, putting the seasonally adjusted annualized rate, a 12-month running average, at 16.4 million, in line with forecasts made last week. Most analysts expect the year to come in at about the same number, which would be about 300,000 more new vehicles than were sold in 2007 before the start of the Great Recession.
Companies with strong offers in light trucks, such as the Honda CR-V, Nissan Frontier or Cadillac Escalade, did well.
General Motors, Chrysler and Nissan each reported about 19 percent sales increases in the U.S. last month; Honda joined them in double-digit territory with a 12 percent gain. Kia saw a 7 percent rise while Toyota and Hyundai eked out small advances.
Meanwhile, Ford and Volkswagen sales declined. VW has been struggling for a while, because its strengths have been in sedans and hatchbacks rather than utility trucks. But declines in Ford sedan sales were notable. The Fiesta, Focus, Taurus and C-Max all retreated by as much as 18 percent.
"I think the issue with Ford on the car side is the price points are a lot higher now," George Magliano, senior economist for IHS Automotive, an industry analytics firm, told IBTimes. "They're coming out with more bells and whistles in these models. It's a strategy on Ford's part to to trade volume for profitability."
As companies head toward the holiday season, expect an aggressive cash-incentive battle in the mid-sized sedan segment, which will have some of the best deals out there as manufacturers cope with losing sedan market share to utility trucks. GM and Ford will also be aggressively marketing their 2015 pickup trucks.
© Copyright IBTimes 2022. All rights reserved.
FOLLOW MORE IBT NEWS ON THE BELOW CHANNELS