US New-Auto Sales Forecast September 2014: Nissan Surpasses Hyundai, Kia; Toyota Bests Ford; Incentive Spending Rockets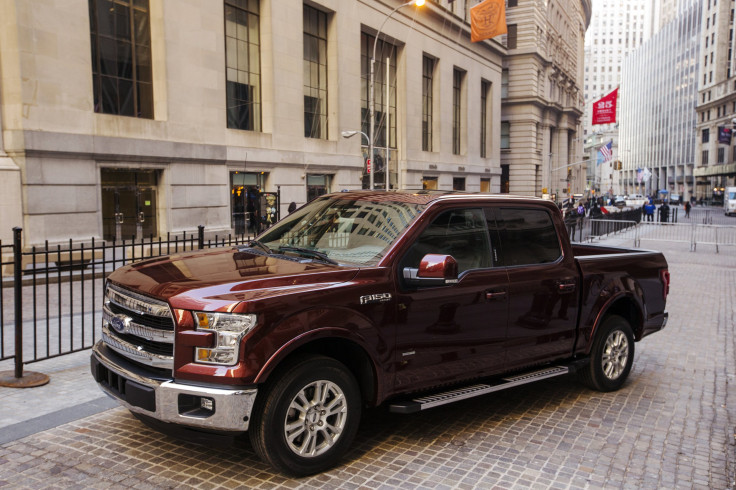 UPDATE: Click here for the results.
September's U.S. new-car sales soared on the back of steep increases in how much the world's top automakers spent to entice otherwise-hesitant buyers into showrooms. Those enticements, including cash incentives and zero-percent financing, suggest that underlying demand is far weaker than the big sales numbers companies will report next week.
"We expect another strong month for the industry with the best September since 2007," John Krafcik, president of TrueCar, said in an emailed statement. Industry watchers estimate about a 9 percent rise in deliveries, or about 1.25 million vehicles, when companies report their monthly sales figures on Wednesday. But rising cash-incentive offers could indicate that the market is beginning to show signs of weakness.
The running seasonally adjusted annual rate of auto sales, a key metric in measuring the health of the automotive industry, is expected to hit 16.8 million, according to analysts polled by Thomson Reuters. That would be the third-highest SAAR of the year after August's 17.4 million and June's 16.9 million. At this rate, this year's U.S. new-car sales will top the 16.1 million new autos sold in 2007, prior to the Great Recession and collapse of the auto industry.
"Following an extraordinarily strong month of sales in August, with the industry above 17 million SAAR for the first time in eight years, Kelley Blue Book expects sales to level out in September," said Alec Gutierrez, senior analyst for Kelley Blue Book, in an email.
Seven of the world's big eight automakers are expected to grow sales, led by General Motors and Honda. Ford could be the only automaker to see a year-over-year decline as the company prepares for the launch of its all-new aluminum-body F-Series pickup truck, the country's top-selling passenger car and a key model for the Dearborn, Michigan, company.
Toyota will continue to maintain its lead over Ford in market share, according to analysts at online auto seller Cars.com. Volkswagen is expected lose market share as the company prepares for its launch of refreshed and lower-priced cars in the U.S. market to try to reverse its ill fortune. Fiat-Chrysler continues to reap the bounty of demand for its Ram pickup and Jeep models.
While demand continues to flourish, the strong rebound in the U.S. auto market is coming as automakers boost cash incentives to lure buyers. And this year-over-year jump is conducive to other data, such as a 5.3 percent drop in existing-home sales, that might indicate that consumers are becoming more hesitant to make big purchases.
These deal-sweeteners eat into profits, and when a large number of automakers are boosting incentive spending, it means they're trying harder to make sales. This month only, Hyundai reduced incentive spending vs. September 2013 by nearly 13 percent. Kia, with whom Hyundai shares many operations, increased incentive spending by about 3 percent. Aside from GM, all other automakers have boosted incentive spending by double digits, led by Honda and Nissan.
A nudge from U.S. monetary policy that is keeping interest rates at historic lows has automakers offering unprecedented deals -- for instance, Ford's zero-percent, 72-month financing plan. Once rates begin to rise again, demand for financing will drop, and the auto market will feel the slowdown.
"Buyers have been able to secure low-financing deals and have responded to lease offers in record numbers," Jessica Caldwell, senior autos analyst for Edmunds.com, said in an emailed statement. "These are behaviors that bode well for the continued strength of new-car sales."
© Copyright IBTimes 2023. All rights reserved.
FOLLOW MORE IBT NEWS ON THE BELOW CHANNELS