Shakira Education Appointment Recognizes Her Long History of Work in the Field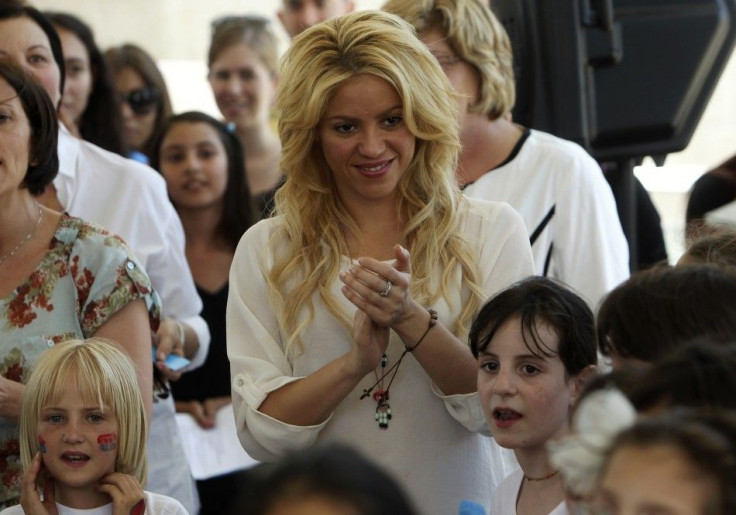 President Obama's appointment of Shakira to his Advisory Commission on Educational Excellence for Hispanics may seem like a head-scratching thing to do, but what people unfamiliar with the Latina singer may not know is that she has a long history of working to bring educational opportunities to children.
The international superstar Shakira Isabel Mebarak Ripoll has already founded a major organization, the Pies Descalzos Foundation (literally, barefoot), which she started in her native Colombia.
Pies Descalzos started in 1997, according to its Web site, and serves thousands of children. The foundation's work includes having built schools in her hometown of Barranquilla.
Let's not forget that at the end of this day when we all go home, 960 children will have died in Latin America, she said when she received a UN award for her work.
Shakira spoke about the foundation on the U.K. talk show Friday Night With Jonathan Ross in 2009. She said education is a cause that has fascinated and taught her a lot, and noted the high number of displaced people living in Colombia.
There are millions of people who have lost everything they had and millions of kids who don't have any access to any kind of education, she said on the show.
She has been involved in several other organizations in educational and health capacities. She was also appointed a Goodwill Ambassador for the United Nations International Children's Emergency Fund in 2003.
Shakira wrote about her commission membership on the White House blog.
I hope that through my appointment to this commission, I will be able to share what I've learned through the 15 years I have been involved in the education of Latino children, she wrote. As we all know, race and ethnicity shouldn't be factors in the success of any child.
© Copyright IBTimes 2023. All rights reserved.