Sharp Aquos S2 Leak Shows Off Bezel-Less Design, In-Display Fingerprint Sensor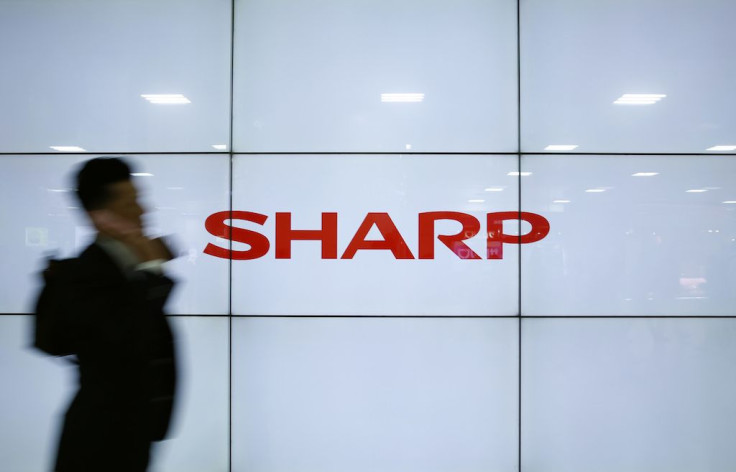 Sharp's Aquos S2 smartphone has leaked online showing off its bezel-less display and set of dual cameras. The upcoming smartphone is expected to be officially announced Aug. 8.
Sharp has already sent out invites for its Aug. 8 press event. The invitation has already been leaked online and has been shared by several websites. The invite confirms Sharp will be unveiling its Aquos S2 smartphones.
Shortly before the invites were sent out to members of the press, a render for the Sharp Aquos S2 was also leaked online. At first glance, the Aquos S2 seems like a clone of Andy Rubin's Essential Phone because of its bezel-less design and the cutout for its front-facing camera.
READ: Essential Phone Release Date Delay: Company Loses Several Executives Ahead Of Launch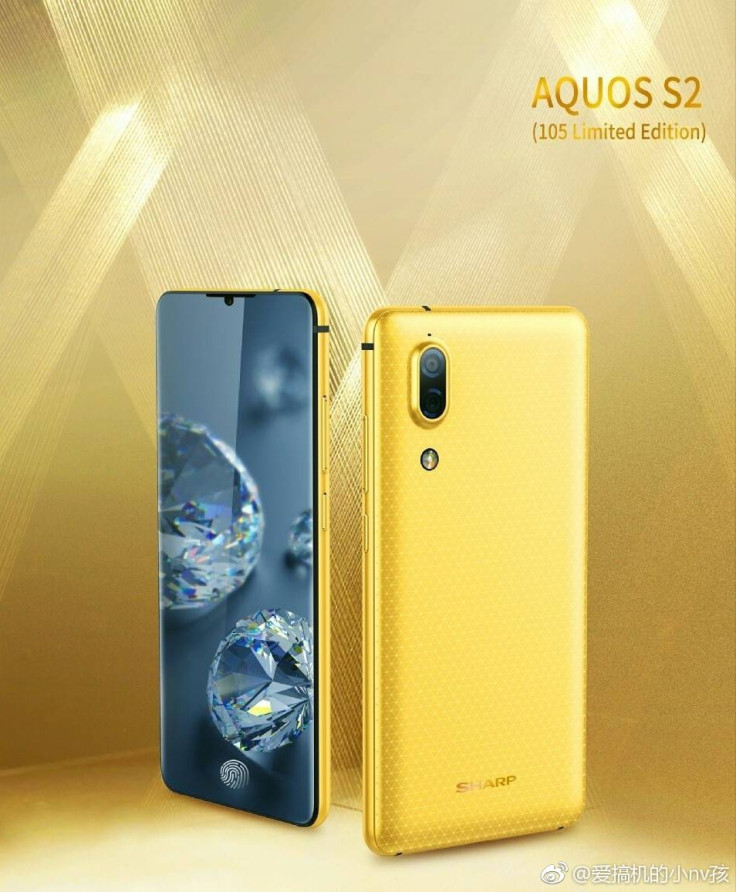 The expected screen size of the Aquos S2 is 5.5-inches with a display resolution of 2,040 x 1,080 and an aspect ratio of 17:9, according to 9To5Google. However, Droidholic suggested on its report that the Aquos S2 might actually have a 4K panel. Whichever the case, Sharp's smartphone display will surely not disappoint.
What's also interesting here is that the render suggests that the Sharp Aquos S2's fingerprint sensor is embedded right in the display itself. This was originally Samsung's plan for the Galaxy S8, but it ultimately failed and decided to put the fingerprint sensor on the S8's back. Samsung's Galaxy Note 8 won't be any different. If Sharp is able to do it on the Aquos S2, it would already be ahead of Samsung and even Apple, which has been previously reported as having difficulty in implementing it on the iPhone 8.
Although it's not been confirmed yet, Sharp might possibly be using Qualcomm's ultrasonic fingerprint sensors. Qualcomm officially showed off its ultrasonic fingerprint last month during the Mobile World Congress 2017 in Shanghai.
On the back, is a set of vertically-aligned dual cameras. This look of the dual-camera setup is very reminiscent of the iPhone 8's dual cameras. The popular rumor is that Apple decided to put the cameras vertically on the iPhone 8 in order to get the best results from its augmented reality features.
For Sharp's Aquos S2, it's not really clear as to why its cameras are placed vertically. It might simply be a design choice made by Sharp, but one can't help but think that there's another reason behind it. The two cameras are said to have 12-megapixel sensors.
READ: Galaxy Note 8 Aug 23 Launch Could Be To Take On The iPhone 8
As for its internal specs, the Sharp Aquos S2 is said to come with a mid-range Qualcomm Snapdragon 660 processor along with 4GB or 6GB of RAM, according to a leaker on the Chinese social network site Weibo.
Sharp is no stranger in the smartphone market as it has already released two bezel-less smartphone with the Aquos Crystal and the Aquos Xx. With the Aquos S2, it seems as though Sharp is looking into competing more aggressively against major players in the Chinese smartphone market.
It's unlikely that Sharp will officially release the Aquos S2 in the United States, but that won't stop consumers from importing it somehow.
© Copyright IBTimes 2023. All rights reserved.