Shenandoah National Park Turns 75: Rare Photos from the Early Years
Shenandoah National Park celebrates its 75th anniversary this weekend with a re-dedication ceremony Saturday at Big Meadows along Skyline Drive's milepost 51 from 10 a.m. to 6 p.m.
The free event will feature a full day of activities commemorating the park's original July 3, 1936 dedication.
This is an exciting year for the park and our communities. It's a time to learn about the park's past, to celebrate where it is today and to look forward to the next 75 years, said superintendent Martha Bogle. I'm confident that working closely with our neighbors, communities and partners will help protect Virginia's National Park and will bring greater prosperity to the region. Through the 75th anniversary, we hope people will be filled with a sense of ownership and pride in their park and their region.
During the original event, President Franklin Delano Roosevelt delivered the keynote speech.
Arriving in a 1930s vintage vehicle on Saturday, an FDR reenactor will read excerpts of the former president's July 1936 speech, according to SNP spokeswoman Karen Beck-Herzog.
Here's a rare look a photos from the park in its first years: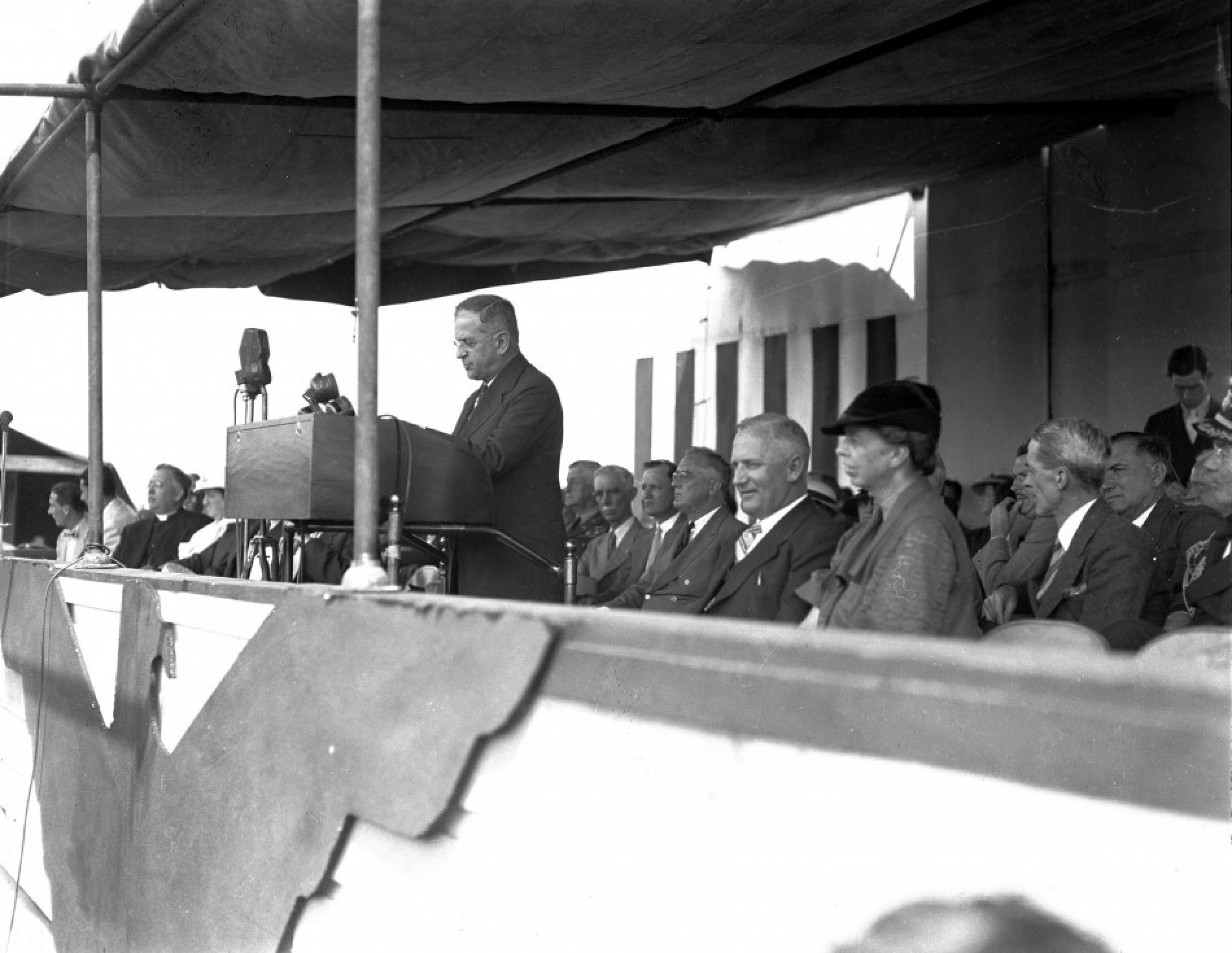 © Copyright IBTimes 2023. All rights reserved.