Shia opposition figure demands Saudi troops exit Bahrain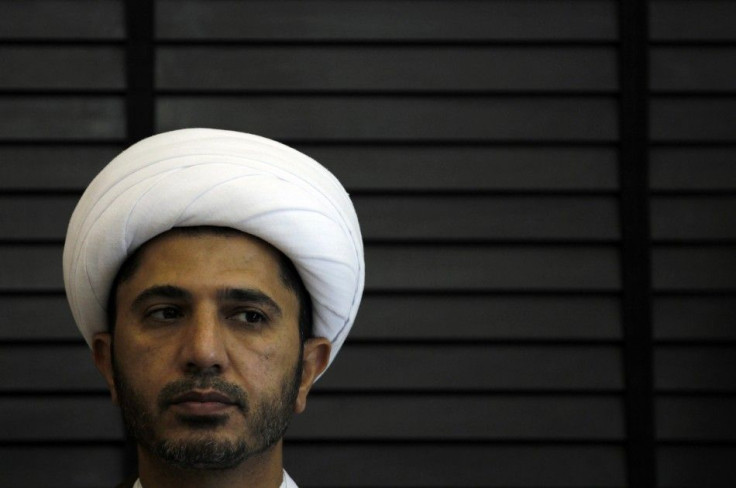 A prominent Shia opposition figure in Bahrain has demanded that Saudi Arabian-dominated foreign troops who were invited by the ruling family to quell disorder leave the kingdom immediately.
Sheikh Ali Salman said that these foreign shoulders must depart as the opposition rejects any military intervening for any party in Bahrain.
About two weeks ago, the ruling Sunni al-Khalifa dynasty of Bahrain asked for troops arranged by neighboring Sunni power Saudi Arabia to maintain law and order in the face of unrelenting protests by Bahrain's Shia majority.
Iran, which is dominated by Shias, has also strongly condemned the presence of foreign mercenaries in Bahrain.
However, Salman warned that Iran should not interfere in Bahrain's internal affairs. He told the media that we don't want Bahrain to turn into a conflict zone between Saudi Arabia and Iran.
About 1,500 ground forces from various countries have been patrolling the streets of Bahrain ever since the king's invitation.
In addition, Bahrain's king Hamad bin Isa Al Khalifa also declared emergency rule.
Meanwhile, Bahrain continues to crackdown on dissenters. According to Al Jazeera and prominent blogger, his family and a social media editor have been detained by the authorities.
Amira al-Hussaini, an editor at Global Voices Online said police arrested Mahmoud al-Youssef, the godfather of the Bahraini blogging community, early on Wednesday. Two other internet activists were also reportedly arrested.
Al-Youssef has been a long-time critic of the Bahraini government and has called for expanded freedom of expression. He has openly supported that Shia protests and sought talks between the opposition and the ruling powers.
The arrests came a day after 11 opposition members of Bahrain parliament resigned to protest against the government's brutal repression of protesters.
© Copyright IBTimes 2023. All rights reserved.