'Short Skirts Risk Rape' Comment By Tory MP Richard Graham Sparks Outrage In UK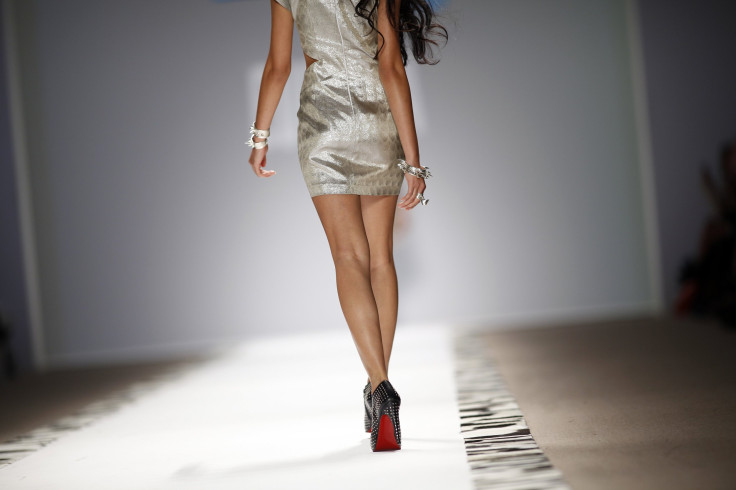 A Conservative party lawmaker, Richard Graham, has sparked outrage in the UK after his comment saying women who wear short skirts and high heels run the risk of being raped.
"If you are a young woman on her own trying to walk back home through Gloucester Park, early in the morning in a tight, short skirt and high shoes and there's a predator and if you are blind drunk and wearing those clothes how able are you to get away?" Tory MP Graham told UK publication the Gloucestershire Citizen on Friday.
His "short skirts risk rape" comments came after British television actress Joanna Lumley said women who are drunk in a "silly dress" makes them more vulnerable to be raped.
"Don't look like trash, don't get drunk, don't be sick down your front, don't break your heels and stagger about in the wrong clothes at midnight. This is bad. It's not me being a snob about it. It's not me being an old woman talking to young women, it's just standard practice for how our species should behave. Don't behave badly," the "Absolutely Fabulous" actress said, according to the Telegraph.
"I promise you it is better to look after yourself properly, which means behave properly, be polite, be on time, dress properly - I don't mean dully - but don't be sick in the gutter at midnight in a silly dress with no money to get a taxi home, because somebody will take advantage of you, either they'll rape you, or they'll knock you on the head or they'll rob you."
However, Graham said on Monday that his comments were about "risk management" in light of Lumley's initial comments and never intended to take the issue of rape lightly.
"I stressed the issue was about risk management, about being aware of what behaviour or clothes might put you more at risk and less at risk. Risk management is a million miles from saying anything like 'she was asking for it'."
Furthermore, Graham cited a story told to him by a family member and still remembers how he felt upon hearing she was raped.
"I remember being told many years ago by a close family member that she had been raped. I will never forget her words as she told me what happened," he told the Gloucestershire Citizen Monday. "I owe it to her and all my female constituents never to take this issue lightly."
In a blog post on his website, Graham further clarified that he told the reporter that "[Joanna Lumley] is right to highlight the problem."
"I stick by these words. When asked more questions by the reporter I gave examples of things – including getting drunk or wearing clothes that are hard to run away in – that might increase rather than reduce risk for young women," he wrote. "Encouraging a sensible approach to risk management in no way intimates ANY excuse for predatory behaviour, let alone rape, and I have asked The Citizen to clarify that and to apologise for claiming that I agreed with Ms Lumley's views… Let no reader be any doubt about BOTH, and not misled by a misleading article and inappropriate editorial."
Still, anti-rape activists are holding Graham responsible for his comments, saying a woman who falls victim to rape cannot be directly linked to the way she dresses.
"This talk of 'risk management' sends my blood boiling," Labour party activist Ben Mosley told the Gloucestershire Citizen. "Risk management should be not cutting the police force, providing better lighting in dark areas such as the park and not cutting CCTV. It should not be about what people choose to wear."
Similarly, Gloucester city councillor Kate Haigh is organizing a "slut walk," encouraging women dressed in short skirts and high heels to parade in the city in response to the Tory MP's comments.
"It is still not clear to me how he feels women should be managing risks," she said. "They should be able to go out, wearing what they want, and feel safe."
© Copyright IBTimes 2022. All rights reserved.
FOLLOW MORE IBT NEWS ON THE BELOW CHANNELS