Shut Out: ECB Says No Candidate Nations Ready To Join Euro Yet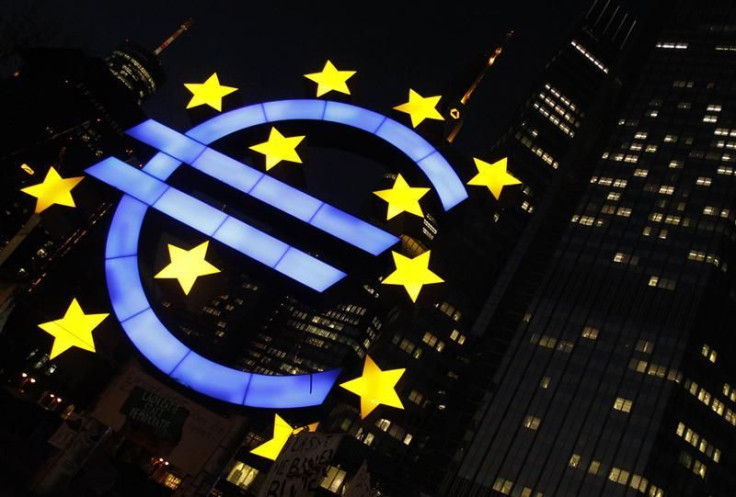 While speculation swirls over whether Greece is going to drop the euro, the European Central Bank said on Wednesday that none of the eight countries trying to get in the currency bloc are ready to join.
According to an ECB report published on Wednesday, the economies of Bulgaria, the Czech Republic, Latvia, Lithuania, Hungary, Poland, Romania and Sweden are not developed enough to fit into the euro zone framework.
In none of the eight countries examined [is] the legal framework fully compatible with all requirements for the adoption of the euro, the bank said in its 230-page Convergence Report 2012.
Of the 10 EU members that don't participate in the Economic and Monetary Union, only Denmark and the United Kingdom have opted out of using the euro. The other eight are supposed to join the currency at some point, but as the debt crisis continues in Europe, the ECB says it's not the right time.
The ECB based its conclusion on inflation, exchange rate, long-term interest rates and the ease of legal compliance in each country. While not all of the eight candidates failed in each category, none matched the requirements on the whole. Only Hungary, for example, had a debt-to-GDP ratio below the 60 percent euro zone limit.
As pointed out by the BBC, Greece's debt-to-GDP was over 165 percent last year, while Italy and Portugal had ratios above 100 percent. By blocking the candidate nations, the ECB may be trying to avoid another EU or International Monetary Fund bailout like the ones needed in Greece and Ireland.
Latvia, for one, doesn't seem to mind that it was barred entry. After previously hoping to join the European Monetary Union by 2014, Fiance Minister Andris Vilks told Latvian Television on Wednesday that the country wouldn't join until the debt crisis abates and the euro zone's membership no longer in flux.
If the difficult period is behind the euro zone, then we will join. If the difficult period is not behind it, then we won't join, Vilks said, according to Reuters. We may not join if our expenses are too high or if there's an unclear situation.
© Copyright IBTimes 2023. All rights reserved.