Silda Wall Spitzer, Eliot Spitzer's Wife, Planning Divorce After Election [REPORT]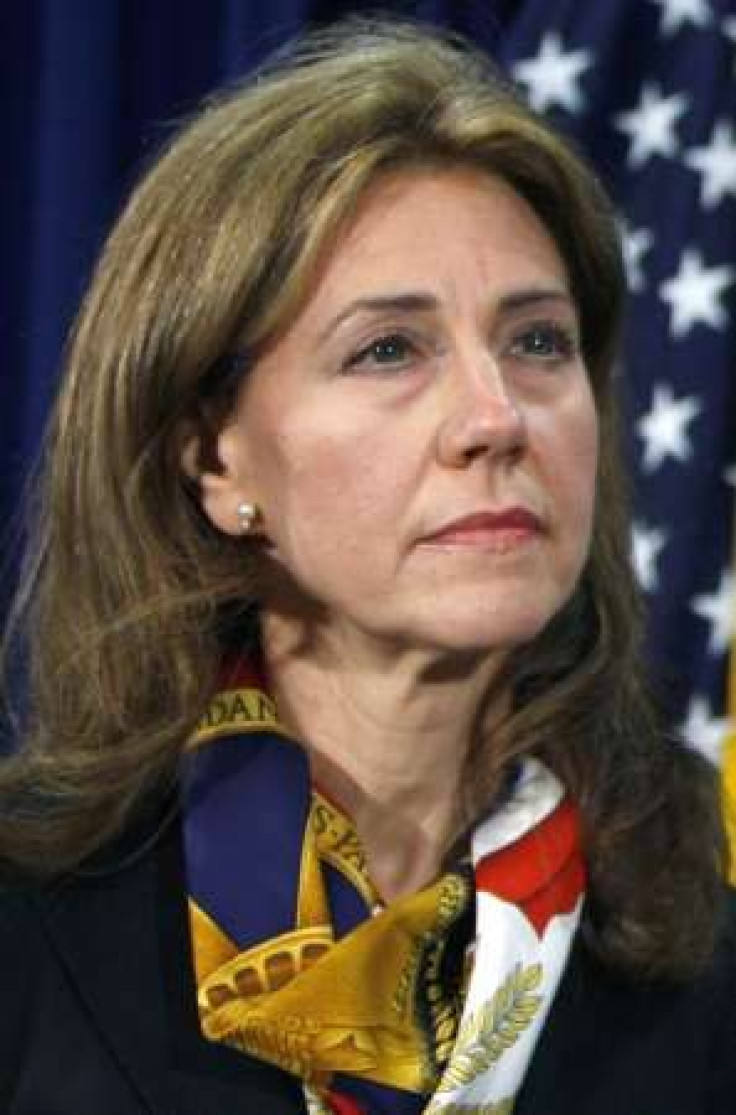 Eliot Spitzer's wife, Silda Wall Spitzer, is planning to divorce her scandal-scarred husband after the disgraced former New York governor and current New York City comptroller candidate ends his campaign.
Silda Spitzer and Eliot Spitzer have been living in separate Manhattan apartments for a while, although it's unclear how much time passed after the then-governor's March 2008 hooker scandal before they decided to live separately.
Silda Spitzer, who stood ashen-faced at her husband's side during a news conference where the defiant Spitzer vowed not to resign -- and then made an about-face days later -- has told friends that she can't handle the marriage, according to an exclusive report in Friday's New York Post.
"Silda is telling her female friends that she is done with him. She will file for divorce after the [Nov. 5] election," one source told the tabloid.
Another said, "Silda is saying she is going to wait until this is all over. She has been telling friends, 'This is too hard. This is too rough.'"
Eliot Spitzer admitted that his wife would not be appearing with him during the campaign.
"I think it's fair to say I'm running for office. No other member of my family is running for office. And I think the public is going to judge me, not who else is with me or not with me," he said. "She's got a career. There are other things I think the public appreciates -- I'm out here fighting every day for them."
A spokeswoman for Spitzer's campaign would not address the divorce rumors.
"Eliot is running for comptroller on his record and the issues. We will not comment on the absurd barrage of stories about his personal life," said campaign spokeswoman Lisa Linden.
Once viewed as a potential presidential candidate, Eliot Spitzer served only a little more than one year as governor after the New York Times reported that Spitzer was "Client No. 9" in a federal complaint against the Emperors Club VIP prostitute ring. Spitzer was not a criminal target of the probe into the ring.
After a year out of public life, Spitzer embarked on an effort to rehab his public image by appearing on television. He also wrote a column for Slate and joined Current TV in January.
Earlier this month, the former governor announced his attempt at a political comeback by running for New York City comptroller. Spitzer leads in most polls against his Democratic primary opponent, Manhattan Borough President Scott Stringer.
© Copyright IBTimes 2023. All rights reserved.