Singapore's Lee Kuan Yew's Health Worsens, Supporters Pray For Recovery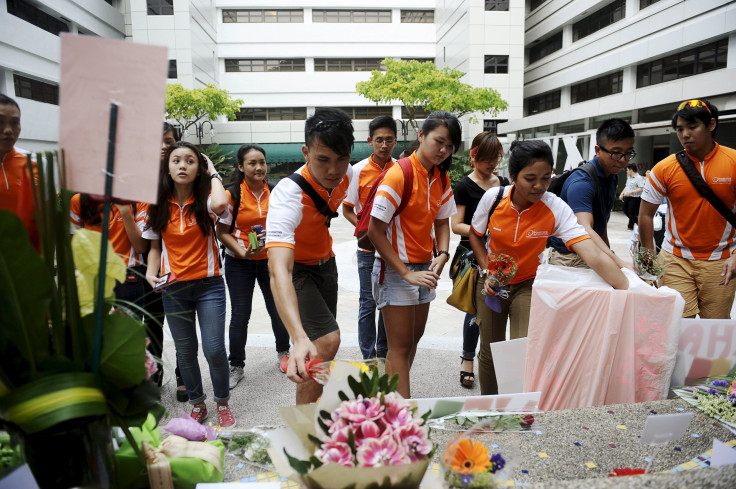 Singapore's government announced Saturday that the health of Lee Kuan Yew, the country's first premier, had "worsened." The latest statement comes just days after the government said it would investigate a death hoax about the former leader.
Lee Kuan Yew was admitted to Singapore General Hospital's intensive care unit on Feb. 5 with severe pneumonia. The hospital has now allotted a special space on its premises where people can drop him messages.
On Wednesday, the Prime Minister's Office (PMO), led by Lee's son Lee Hsien Loong, had released a statement that Lee Kuan Yew's condition had deteriorated, a day after it said his situation had worsened due to an infection. Last year, Lee Kuan Yew was hospitalized for an infection, fever and cough, the Wall Street Journal reported.
Lee Kuan Yew is still a minister for the port district of Tanjong Pagar but had resigned from advisory roles in 2011, Agence France-Presse reported. The 91-year-old is credited with transforming the country into a financial hub from a trading port after it gained independence from Malaysia in 1965.
Singapore's residents and social media users across the world have been praying for the early recovery of the country's founding father.
© Copyright IBTimes 2023. All rights reserved.