Skechers Shape-ups Ads Push Sketchy Claims: FTC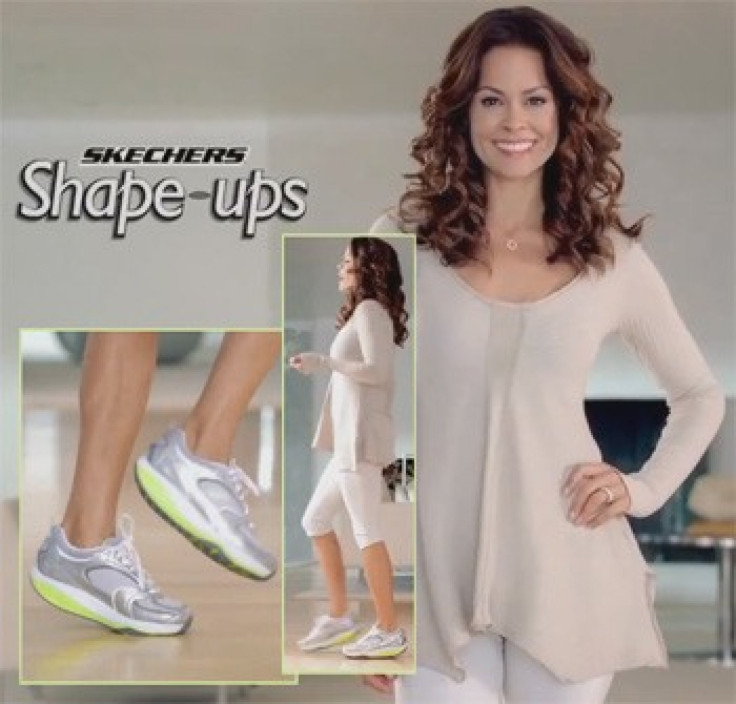 Shoemaker Skechers agreed Wednesday to pay $40 million to settle accusations over the company's advertising about toning shoes.
The Federal Trade Commission said Skechers advertised unfounded claims about their popular Shape-ups shoes, saying they would tone muscle and drop pounds. The ads -- featuring celebrities such as Kim Kardashian and NFL Hall of Fame quarterback Joe Montana -- touted the curved-sole shoe as a better alternative to regular walking shoes, personal trainers and gym memberships.
Skechers' unfounded claims went beyond stronger and more toned muscles. The company even made claims about weight loss and cardiovascular health, said David Vladeck, FTC's Consumer Protection bureau director.
The settlement with the FTC was part of a broader deal with attorneys general in 44 states and the federal government, which joined the probe into Skechers' claims.
The California-based shoe manufacturer is accused is running ads misrepresenting independent clinical studies from doctors associated with Skechers executives and cherry-picking results.
Others in the industry released their own toning shoes, like Reebok. That company, too, had to settle with the FTC over the claims made in its ads, costing the athletic giant $25 million for consumer refunds.
Under the deal with Skechers, tone-up shoes can still be marketed, but can no longer make claims about strengthening, weight loss and fitness-related health benefits regarding caloric expenditure, calorie burn, blood circulation, aerobic conditioning, muscle tone, and muscle activation, the settlement says. The settlement money will go toward refunds for anyone who purchased a pair of Shape-ups.
Skechers' David Weinberg, chief financial officer, denied the FTC's allegations and said the company settled to avoid costly litigation.
Michael Greenberg, president of Skechers, stood behind the company's toning shoes and boasted of the products' popularity.
The company has received overwhelmingly enthusiastic feedback from literally thousands of customers who have tried our toning shoes for themselves, Greenberg said, and have written unsolicited testimonials about their positive experiences-not just with our products' exercise benefits, but also with their well-known comfort and style.
Skechers released its tone-up shoe in April 2009; it costs about $60 to $100 a pair.
© Copyright IBTimes 2023. All rights reserved.