Slack Competitor Stride Revealed: 4 Others Rivals In The Office Chat Space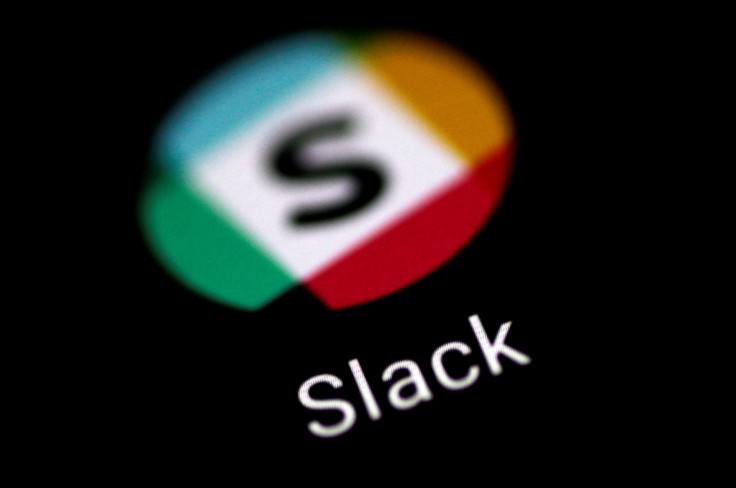 Slack is one of the most popular office messaging apps around, with over five million users globally. Its hold on the office communications space has been challenged by many rivals, with Stride, from business software maker Atlassian, being the newest kid on the block to have joined the list.
Stride replicates the functionality of Atlassian's existing team communications service HipChat, along with a host of new features —audio and video meetings, task and decision tracking. It also has a notification mode called "Focus", which flags important notifications to ensure workers are not distracted from getting tasks done.
The app will be available on MacOS, iOS, Windows, Android and Linux soon.
Atlassian launched HipChat even before Slack, but its simple communication tools were soon outdated by Slack's, which facilitated a command center for an entire organization, offering both team and person-to-person communications.
The difference between Slack and Atlassian's new offering is that while the former is concentrated mainly on communications, Stride also adds productivity-based features.
But Stride is not the only competitor of Slack — Facebook, Microsoft, Google and others have rolled out their services to make their presence felt in the office communications space.
Facebook At Work
Facebook launched its own business communications tool, Facebook At Work, in 2015. The feature is accessible through the social network's main website, but also lets businesses create their own social networks where employees can communicate using an interface that looks like the usual Facebook one. Employers can create separate logins for employees to use Facebook At Work and link up these profiles so they have everything in one place.
Hangouts Chat and Meet
Google revealed its Hangouts Chat and Meet feature for business users In March. It is basically a personal messaging tool, loaded with enterprise features. It lets users start a group chat thread, integrate documents from Google Docs inside a chat, and even deploy bots within threads.
Google offers its own bot to enterprises, which is called @meet. It will automatically schedule meetings and coordinate them using the Google Calendar, using natural language processing and machine learning. Users can also integrate third-party apps such as Box or Asana inside a chat.
Microsoft Teams
Microsoft's communications service to rival Slack — Microsoft Teams — was launched in 2016.
It features Slack-like threaded chats and can group different conversations together. It offers Skype integration for audio and video calls, and offers access to Microsoft Office utilities including Word, Excel, PowerPoint and OneNote. Microsoft Teams also offers integration of emojis into workspace conversations.
ChatWork
ChatWork is a business communications app made by a Japanese start-up with the same name. It offers business communications in the form of not just chat threads, but also text messaging, video chats, task management and file sharing. It is designed around becoming a singular communication channel not in addition to emails but as an alternative for them.
Unlike other larger softwares of such kind, ChatWork is open-sourced and therefore has developers working continuously on new features. Such features can then be installed by users according to their preferences. All data used in ChatWork is SSL-encrypted and stored on Amazon's web servers.
© Copyright IBTimes 2023. All rights reserved.