Sloan Gibson Is The New Secretary Of The Department Of Veterans Affairs: Here Are 5 Things You Need To Know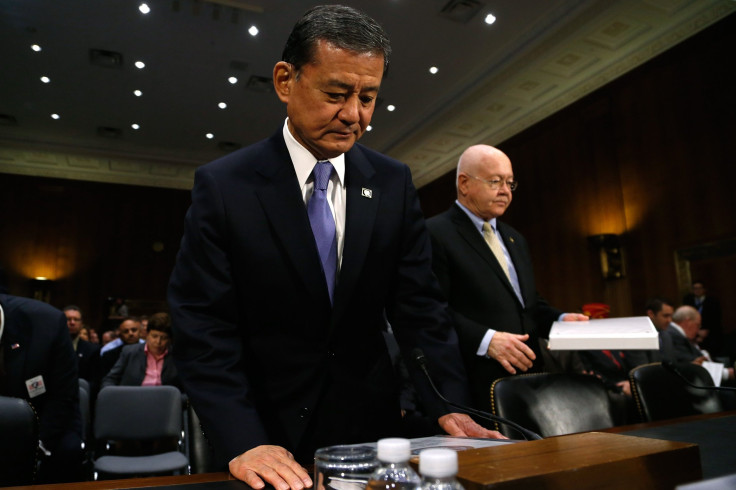 Eric Shinseki resigned from his position as secretary of the department of Veteran Affairs on Friday, and his former deputy, Sloan Gibson, is set to replace him.
President Barack Obama seemed confident in the appointment, which was announced after the president met with Shinseki for what he called a "serious conversation."
"How do we make sure that there's no slippage between somebody making a phone call and then getting an appointment scheduled?" Obama said at a press conference on Friday. "And let's have a realistic time for how soon they're going to get an appointment. Those are things that don't require rocket science. It requires execution. It requires discipline. It requires focus. Those are things that Sloan has."
He added: "He is a very good man. He's been an outstanding soldier. He's a good person who's done exemplary work."
Gibson was an infantry officer in the U.S. Army, and he has a solid record when it comes to "lifting the spirits" of American servicemen and women. He was awarded the 2011 National Medal of Arts for his work in spirit lifting.
Here are five things you probably didn't know about the new Secretary of Veterans Affairs:
1. He used to be the president and CEO of the United Services Organizations (USO).
The USO "has been lifting the spirits of American Servicemembers and their families for more than 73 years," according to his bio. After the revelations of poor and even lethal treatment of veterans in certain VA hospitals, Gibson has a lot of spirit lifting to do.
2. He is a graduate of many universities.
He graduated from West Point in 1975 and earned Ranger and Airborne qualifications. He then graduated from University of Missouri in Kansas City with a masters degree in economics, and has a M.A. in public administration from the John F. Kennedy School of Government at Harvard University.
3. He was a banker for 20 years.
He was the chairman and CFO of AmSouth Bancorporation, which was added to the S&P 500 during his time leading the publicly traded company. AmSouth is now defunct after it merged with Regions Financial Cooperation in 2006 in a $10 billion deal.
4. He's been married 32 years.
He and his wife, Margaret Gibson, have two daughters, Celia and Laura.
5. He has Tweeted exactly one time since he joined Twitter in 2009.
© Copyright IBTimes 2023. All rights reserved.