Smartphone battle unleashed: Apple iPhone 5, iPhone 4S combo vs. Galaxy S2 Plus, HTC Eternity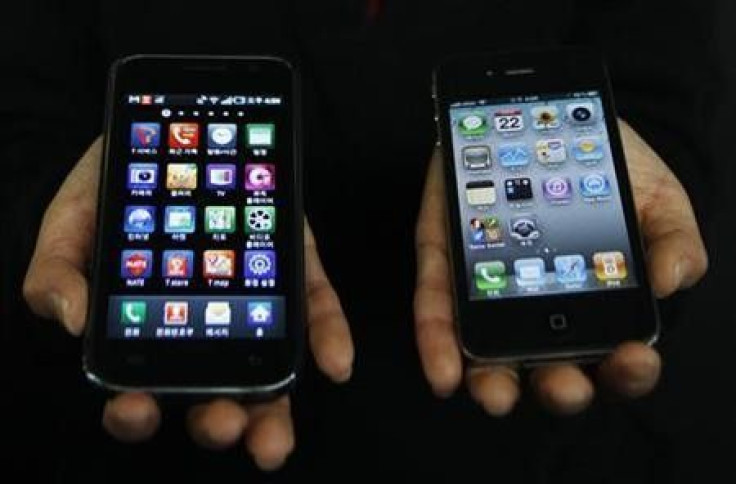 Going by recent rumors, Apple is likely to release not only a full-function iPhone 5, but also a more value-priced iPhone 4S at the same time later this year.
While Apple is reportedly making its ground with the combo release to capture a wide swatch of smartphone users, reports have surfaced over the past few days revealing that Samsung and HTC are also set to unleash value-priced versions of their popular smartphone models. According to fresh rumors, Samsung and HTC are positioning themselves to counter the possible releases of both iPhone 5 and iPhone 4s.
Samsung: The South Korean smartphone maker is reportedly preparing for the release of two versions of the Galaxy model smartphone - the Galaxy S2 Plus or even S3, featuring pro upgrades similar to the iPhone 5, and a cheaper Galaxy Z with similar features and performance to the iPhone 4S.
According to a Daily News Engine report, the Galaxy S2 Plus will support 1.4GHz dual-core processor that runs on the latest Android OS Ice Cream Sandwich and 1GB of RAM. The upcoming Galaxy model, rumored to be released soon after the S2 launch, is also expected to feature the Super AMOLED screen that comes with Samsung's TouchWiz User Interface.
The Galaxy Z, on the other hand, is rumored to feature Nvidia Tegra 2 SoC with 1GHz dual core processor. The 1GHz is not very slow compared to the 1.2GHz of the Samsung Exynos 4210 SoC found in the Galaxy S2, according to IT Pro Portal. It is also expected to come with the same resolution as the Galaxy S (480×800 pixels).
So far, the overseas sales of the Samsung Galaxy S 2 have been very impressive. However, considering the delay in its launching in the U.S., questions have been raised whether America is going to ignore the original and go for the updated version, according to a Daily News Engine report.
Apart from Samsung, there is another player in the game, which is also reportedly preparing to answer the Apple combo release. Taiwan-based manufacturer of smartphones HTC is also rumored to be gearing up to release its newest smartphone HTC Eternity, targeting the iPhone 4S.
According to experts, the new HTC Eternity would run on Microsoft Windows Phone 7 Mango instead of Google Android. If the ongoing rumors are to be believed, the approaching HTC Eternity will feature a single-core 1.5GHz MSM 8255 processor and 512MB RAM with 16GB internal memory.
According to a report from Times Wire Service, the new HTC smartphone will also have a 4.7-inch WVGA Super display, an 8 megapixel rear camera with dual-LED flash and 1.3 megapixel front-facing camera for video chatting.
Meanwhile, Apple iPhone 5 is expected to carry a number of exciting features that include a high-speed dual-core A5 chipset, an edge-to-edge screen, 8 megapixel Camera with improved flash, Near Field Communication (NFC) technology, 4G and LTE network compatibility, and 1080 video playback.
Apart from Galaxy S2 or S2 Plus and HTC Eternity, Apple iPhone 5 has other competitors who are also set to hit the market soon like Motorola Droid Bionic and the Google Nexus 4G to name a few.
MUST READ: U.S. army man creates smartphone app to hunt down Taliban fighters
© Copyright IBTimes 2023. All rights reserved.