Smartphone Evolution: From IBM Simon To Samsung Galaxy S3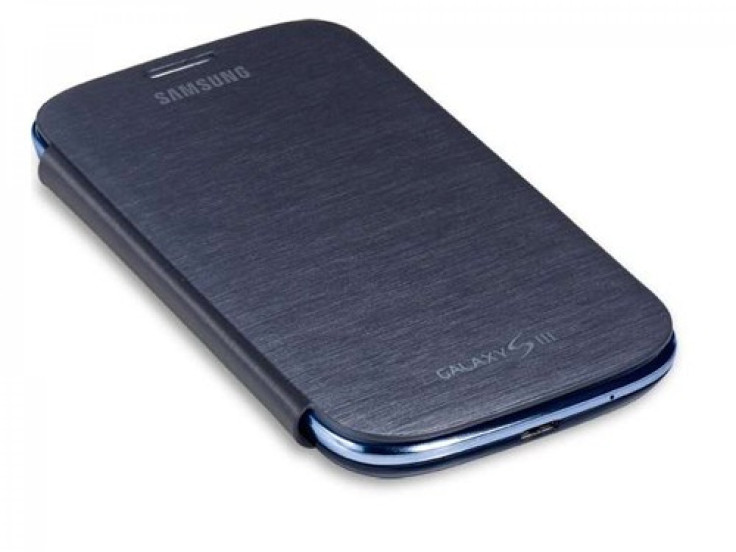 We are living in a world where a smartphone is not just a mobile device used for making calls and sending text messages, rather it's a full-fledged touch-based computer (can come with QWERTY keypad also) that embeds features like operating system, Internet access, third-party apps and user interface and it acts like your small entertainment box, your reminder of important tasks, your calendar and so many more.
The history of smartphone dates back to the early 90s when IBM and BellSouth jointly created the Simon Personal Communicator - in short, IBM Simon.
History of Smartphone
1993 - IBM Simon: As we mentioned above, it all began with IBM Simon, which was released in the early 90s as a joint creation of IBM and BellSouth.
The first smartphone came with features of several running devices at that point of time - fax machine, a PDA, a pager and a mobile phone.
Simon also packed in applications which, at that point of time, were sensational. The phone featured games, email, notepad, calculator, world clock, address book and a calendar.
Initially sold for $899, the IBM cellphone replaced the usual telephone keyboard by a sensitive touch screen and integrated PIM applications and data communication features and a stylus too. The phone provided an onscreen keyboard or a QWERTY keyboard and an optional memory card too.
2000/2001 - Ericsson R380 and Nokia Communicator line-up
Ericsson R380 is known as the 'first' smartphone in the market. With a large 3.5-inch backlit monochrome STN touchscreen display (120 x 360 pixels), a flip cover with regular keyboard for use as a regular phone, a stylus for use with the resistive touchscreen and Symbian OS version 5 (this was one of the first Symbian-powered devices), the phone is still counted as one of the classic smartphones.
Nokia launched its 9000-series Communicators in 1996. But 9120 was Nokia's first handset that featured colored screen. The phone is also the first Nokia phone to run on Symbian OS (version 6.0) with an ARM9-based core.
2002 - Sony Ericsson P800
After merging with Ericsson's mobile division, Sony released one of the first camera phones, the P800. The phone also featured VGA touch screen, and a removable flip, stylus and a 5-way jog dial.
2004 - BlackBerry Phones (6120 Model)
Although Research In Motion had launched BlackBerry devices earlier, with 6120, they first entered the arena of smartphones with excellent corporate email support. This bulky BlackBerry handset featured a large monochrome display, an integrated QWERTY keyboard and a thumb-operated track-wheel. The phone, however, did not support a speakerphone function and Bluetooth compatibility.
2005 - Moto Razr V3
Moto Razr V3, one of the top-selling mobile phones in the US for several years, sported an amazingly thin body and striking features at the time. Although the looks of the phone was stunning, specification-wise the Moto phone did not offer anything new from its predecessor. But this is the first Motorola phone that successfully created a cult fan base.
2007 - Apple iPhone
Apple brought a revolution in the smartphone world with the launch of iPhone. The phone featured a 3.5-inch 480 x 320 touchscreen display with multi-touch support and a proximity sensor to turn off the screen once it is held close to face, 4GB or 8 GB of storage, automatic WiFi, 2 megapixel camera, Bluetooth 2.0 with EDR and A2DP, and quad-band GSM radio with EDGE. Apple also provided its own OS X that used to run with support for Widgets, Google Maps, and Safari and iTunes.
2009 - Motorola Droid
Motorola Droid was another superb phone that rocked the smartphone world. Launched in 2009, this Moto phone combined the most attractive and intriguing piece of technology. Running on Android 2.0, this phone featured a 550MHz Texas Instruments OMAP3430 processor, 256MB of RAM, separate PowerVR GPU, CDMA, Wi-Fi, GPS, a proximity sensors, digital magnetometer, accelerometer, a slide-out QWERTY keyboard. Also, a 5 megapixel camera with autofocus and dual-LED flash feature, notification LED, four touch-sensitive navigation buttons, 3.5mm headset jack microUSB port and more.
2010 - iPhone 4 and Samsung Galaxy S
Launched in 2010, Apple's another legendary iPhone, iPhone 4 measured 4.5 x 2.31 inches, and 0.37 inches thick and weighs 4.8 ounces (137 grams). Apple packed in Apple A4 chip paired with a PowerVR SGX 535. The 3.5-inch multi-touch screen sports a resolution of 960 × 640 pixels, which Apple named as the Retina Display. The Cupertino tech giant also packed in an IPS-based display that was four times better than the 3GS, providing a higher viewing angle. The phone featured 5 megapixel count and LED flash, to be compatible with both for photographs and video.
During the same period, the South Korean electronics giant launched Galaxy S line. The Android-based Galaxy S came with a 4-inch Super AMOLED touch screen, 1GHz processor, Bluetooth 3.0, a 5-megapixel camera, a Swype keyboard, and Digital Living Network Alliance (DLNA) technology for inter-device connectivity, quad-band GSM support for 900/1900/2100MHz 3G bands.
2011- Galaxy S2 and iPhone 4S
The year saw Samsung Galaxy S2 and iPhone 4S stealing the hearts of tech geeks. iPhone 4S became an instant hit with features like Siri (the personal voice assistant) and Retina display.
2012 - Galaxy S3 and Predictions for next generation of iPhone
Samsung launched its flagship Galaxy S3 phone in May with a tagline saying this phone is made for the humans, giving a direct hint towards the natural interaction features that the company has provided in the phone.
Rumors are rife that at the second half of the year, Apple will also come up with the next generation of iPhone.
FOR FREE to continue reading
✔️ Unlock the full content of International Business Times UK for free
offer available for a limited time only
✔️ Easily manage your Newsletters subscriptions and save your favourite articles
✔️ No payment method required
Already have an account?
Log in
© Copyright IBTimes 2023. All rights reserved.