Snapchat Emoji Meanings: Complete List Of What Faces, Hourglass, Star, Baby And Other Emoji Mean In The App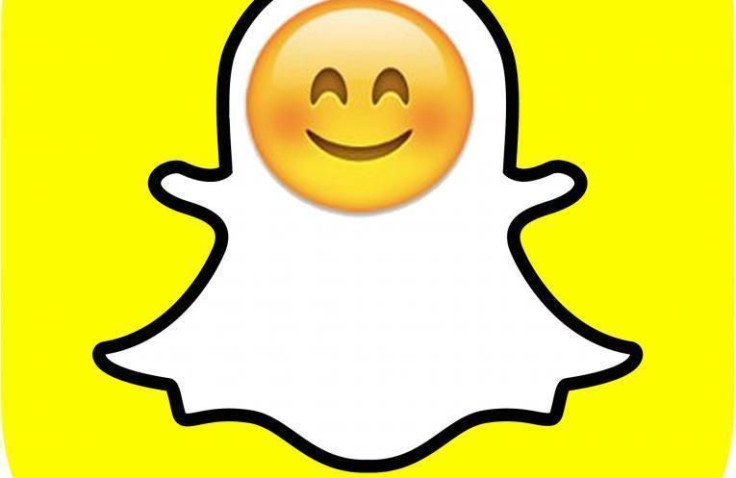 Looking for a full list of every Snapchat emoji meaning? From smirky face to hearts, stars, babies, hourglasses, purple zodiac signs and more, we've got every Snapchat emoji found in the app and what it means listed here.
It's been nearly two years since Snapchat first introduced friend emojis to its app but even after all that time, it can still be pretty confusing trying to remember the meanings behind that smirky face or the difference between a red or yellow heart. If you have trouble keeping up with those emoji meanings too, you're in luck. We put together a complete and updated list of Snapchat emojis and their meanings. We got everything from friend emojis to celebrity symbols to those funky purple emoji next to people's profile pictures listed below. You can also check out some of our other popular Snapchat articles on trophy meanings, how to make your own filters and more, here.
Snapchat Friend Emoji Meanings: Complete List Of Friend Emojis And What They Mean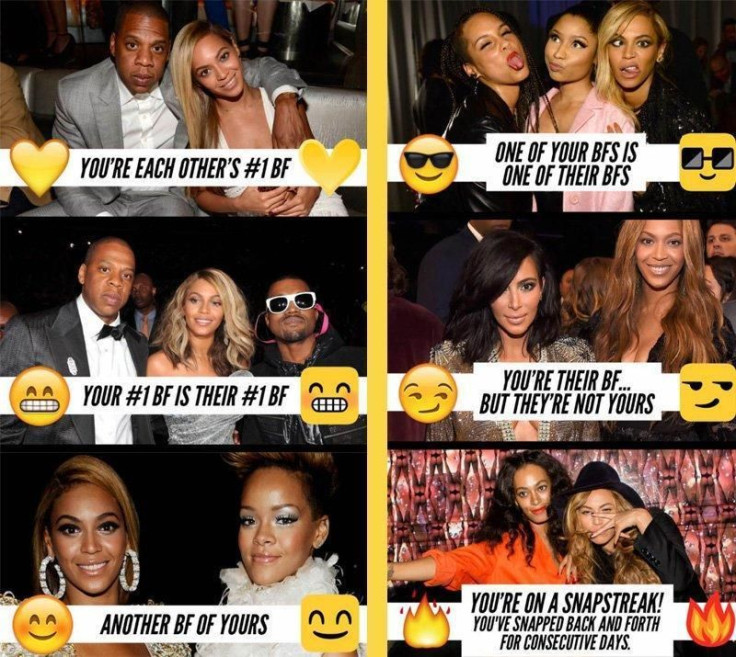 Snapchat has a pretty fun way of helping you see who your besties are by giving them different emojis next to their names. Here are all the friend emojis on Snapchat and what they mean.
What Does The Gold Heart Emoji Mean On Snapchat?
The gold heart means you two are best friends. This is the person you send the most Snaps to and this Snapchatter also sends the most Snaps to you too. The good feelings are mutual between you two, so congratulations. Not everyone can be so lucky.
What Does The Red Heart Emoji Mean On Snapchat?
If you see a red heart next to a friend's name on Snapchat, this is like taking the relationship to the next level. It means that you and the other Snapchatter have been best friends for at least 2 weeks. Nice!
What Do The Pink Hearts Emoji On Snapchat Mean?
If you've got pink hearts, this is the ultimate sign of commitment. On Snapchat, pink hearts mean you've been each other's #1 Best Friend for at least 2 months. Score!
What Does The Grimace or Wide Smile Emoji Mean On Snapchat?
This one lets you know you've got competition. If the grimace face emoji shows up next to someone's name it means you and that person both share a Best Friend. Watch your back!
What Does The Smile Face Emoji Mean On Snapchat?
If you see this emoji next to someone's name, it means you and that Snapchatter are pretty close. You send each other a lot of snaps but they aren't your best friend.
What Does The Sunglasses Emoji Mean On Snapchat?
If you see the sunglasses on a person's name, this means you and this Snapchatter have a good friend in common. Not your #1 best friend but someone that you snap a lot.
What Does The Smirk or Smirky Face Emoji On Snapchat Mean?
This one kind of sucks – for them. Luckily they can't see it! If you see this emoji on someone's profile, it means they send you a lot of snaps, but you… not so much. It means you show up as one of their best friends but they aren't on your list. Too bad, so sad!
What Does Fire Emoji Mean On Snapchat?
If there's a fire emoji next to a friends' name, ya'll are, well, on fire. The fire emoji is accompanied by a number, which indicates how many days you all have sent each other snaps in a row. This is called a Snapstreak. As long as you snap each other at least once every 24 hours the streak continues.
What Does The Hourglass Emoji Mean On Snapchat?
This one is a stressful one. If you see an hourglass or timer next to a friend's name it means your Snapstreak is going to end soon, so get snapping! Chat messages don't count – it has to be a snap if you want to keep the streak alive.
What Does The Baby Emoji Mean On Snapchat?
This emoji appears next to the names of friends when they are brand new.
What Does The Birthday Cake Emoji Mean On Snapchat?
This one is a reminder that today is your friend's special day – Happy Birthday! Be sure to send some fun snaps in honor of their birthday today.
Snapchat Zodiac Emoji: What The Purple Emoji On Your Friends' Profile's Mean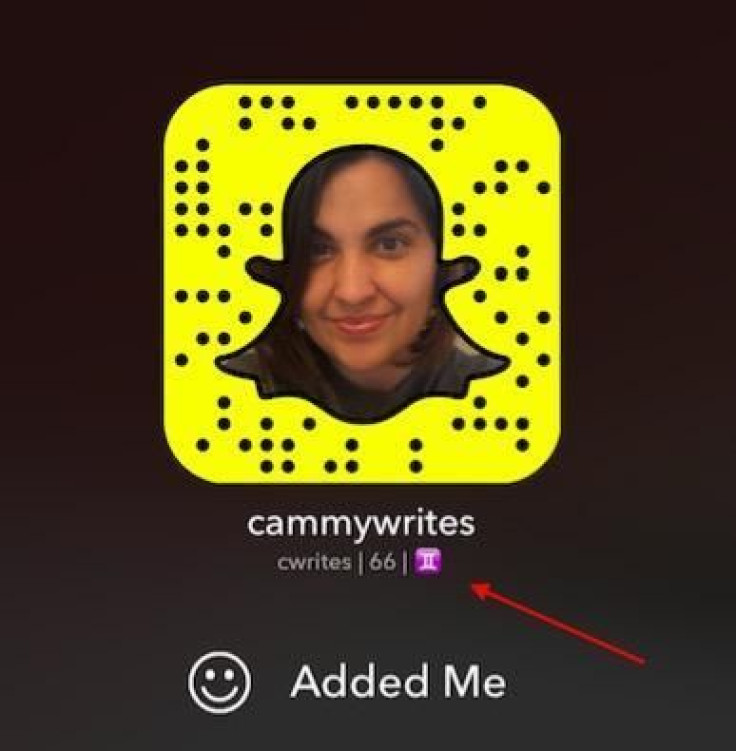 Last August Snapchat snuck in a sneaky new purple emoji next to Snapchatters' names on their profile page. The emoji is purple with a symbol on it which represents what sign they are in the zodiac. For those who pay attention to horoscopes you probably know what all those symbols mean, but if you aren't sure, here's a list of each Snapchat zodiac symbol emoji and its meaning.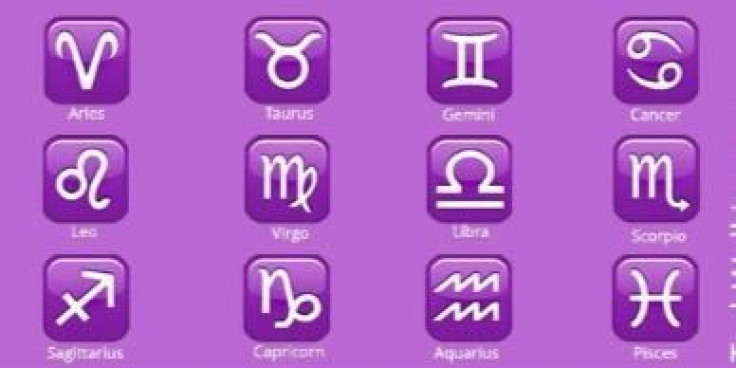 What Do Emoji Like High Heel, Lipstick, Crown, Bomb or Fist Mean? Verified Celebrity Account Emoji List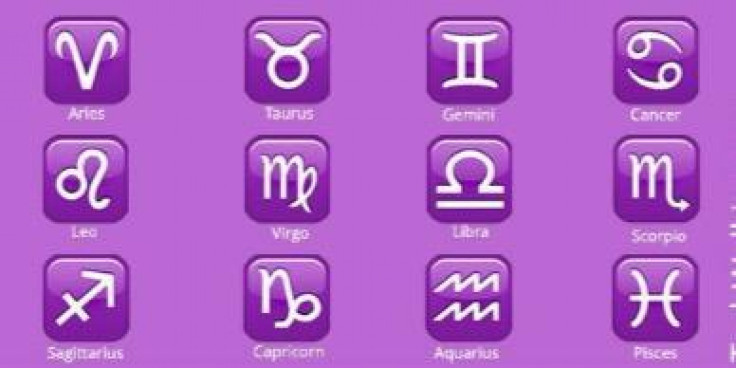 You might notice a few people you follow on Snapchat have special emoji beside their name that aren't found on the lists above. These emoji are reserved for celebrity account that have been verified. They are a way of letting users know that this account is actually who they say they are. Some popular verified accounts include DJ Khaled (key emoji), Kim Kardashian (peach) and Ariana Grande (Crescent Moon). Here are all the verified celebrity accounts emoji we could find.
© Copyright IBTimes 2023. All rights reserved.
FOLLOW MORE IBT NEWS ON THE BELOW CHANNELS