Snapchat Stock Price Soars After Q4 Earnings, Shows Confidence In Fight Against Instagram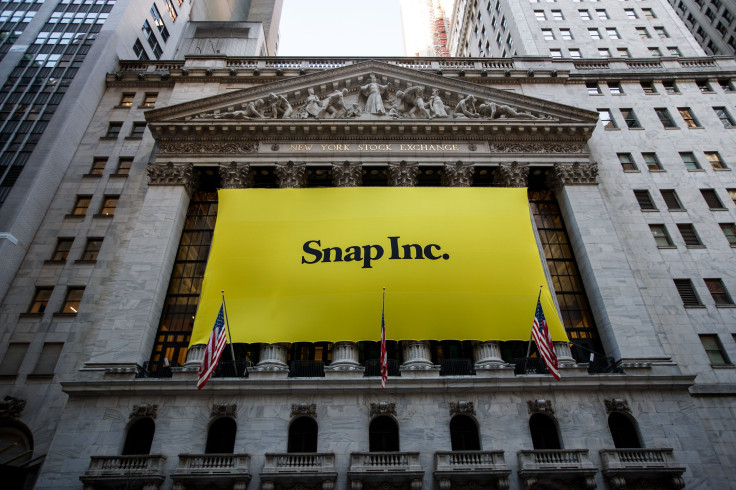 Snapchat's positive Q4 2017 earnings convinced investors the platform can compete with Instagram, sending its share prices up by 46 percent on Wednesday.
Snapchat shared its fourth quarter earnings on Tuesday, which revealed the company now has 187 million daily active users, up from 178 million in the third quarter. The figure surpassed analyst's expectations of 184.2 million users. The company said the number of daily active users jumped 18 percent year-over-year -- that's 28.8 million users.
Snap's revenue was also up. The company posted a $285.7 million revenue for the fourth quarter, beating Wall Street's $253.2 million expectation. The company's Q4 revenue jumped 72 percent year-over-year, while Snap's full year revenue was up at $824.9 million, increasing 104 percent year-over-year.
Snap's stock was priced at $20.67 when the market closed on Wednesday. Shares skyrocketed after the Q4 results ending a bad streak for Snapchat. Snap went public last March at $17, the largest U.S. IPO since Alibaba. Shares then went up to a high of $29.44 that week, but decreased below its IPO price over the summer.
Snapchat had been struggling for the most part since the company went public last year, but the Q4 results allowed shares to bounce back after the platform expressed its confidence in beating its rival Instagram. In Snapchat's earnings call on Wednesday, the company seemed to be looking within the platform to fix problems instead of getting distracted by Instagram, according to Reuters.
Snapchat has announced it plans to redesign the app. The new version has already launched to 40 million users and will release worldwide in the first quarter, the company said in the call. Snapchat, which is popular among young people, expects to lure in older age groups with its redesign.
"We believe that the redesign has also made our application simpler and easier to use, especially for older users," Snapchat CEO Evan Spiegel said in the call.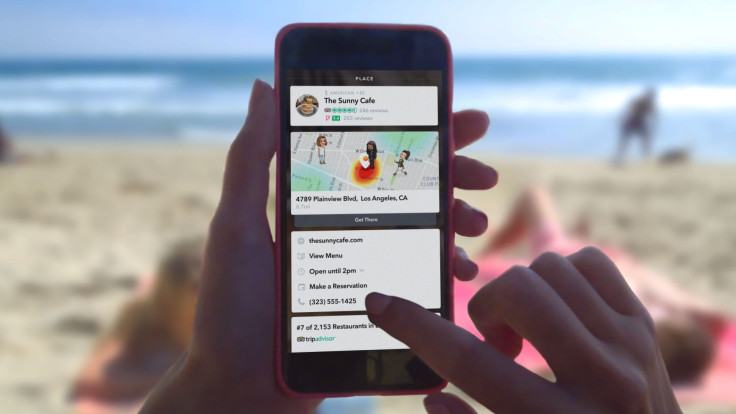 Snapchat has been struggling to keep up with rivals as other platforms roll out copycat features. Instagram launched a Stories feature that allows users to post content for 24 hours only, like Snapchat. The Facebook owned platform also came out with their own filters for stories. Meanwhile, Snapchat rolled out multiple updates last year to keep up, including its Context Cards tool. The app's redesign brings another feature that allows users to share their snap's outside of the app, a Snapchat spokesperson told International Business Times last month. The company hopes the new feature will allow its users share stories with friends and family who don't use Snapchat.
Instagram has 500 million daily active users, much more than Snapchat. However, data released last fall from investment firm Piper Jaffray showed teens prefer Snapchat over Instagram. The survey found nearly half of teens chose Snapchat over Instagram, a 12 percent year-over-year growth for Snapchat in the semi-annual survey.
© Copyright IBTimes 2023. All rights reserved.