Snapchat Update: How To Insert Links, Use Creative Backgrounds, New Voice Filters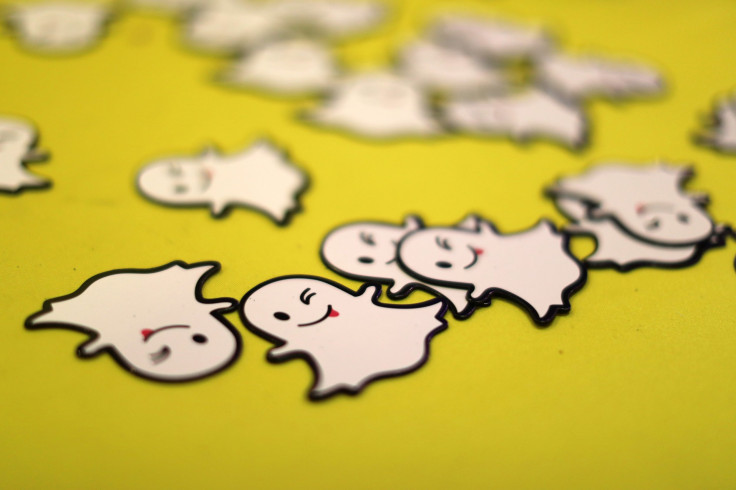 Snapchat now allows users to post links on their stories --finally. The social media platform also rolled out other features for its 10.12.0.0 update Wednesday, including the ability to create backdrops and use different voice filters, without the need of visual AR lenses.
Read: Police Use Snapchat, Facebook Messages To Arrest Two Men In Double Homicide
How To Post Links On Snapchat Stories
To post a link on your story, open up the camera to take a snap.

Tap on the Paperclip option on the vertical menu on the right side of the screen.

You can then type in the website you want to link, then tap Attach to Snap.

Those who watch your snap will be able to swipe up and view the link.
The feature is similar to how it works on Instagram stories, but on that platform the person has a verified account to do so. The ability for everyone to post links on their Snaps puts the app ahead of Instagram.
How To Use New Voice Filters On Snapchat
Voice filters aren't new to snap, since some visual AR lenses came with sound alterations. However, there is now a voice filter option for those who don't want to use lenses but still want change how they sound.
To do that, go to your story and:
Take a snap and tap on the speaker icon the left of the screen, which will show different voice filter options.

Pick the voice filter you want. Options include: chipmunk, bear, robot and alien.

Once you're done selecting the one you want, you can send your story straightaway.
Read: Snapchat Now Allows Users To Create Their Own Geofilters, Here's How
How To Create Backdrops For Snapchat Stories
The new backdrop feature comes with different background options, including smiley faces, green lasers, two flower wallpapers, fence and an XO backdrop.
To change your background:
Tap the scissors icon

Choose the box option under the stars icon and pick the backdrop you want.

Using your finger, highlight the area that you don't want the backdrop over. For example if you take a picture of yourself, highlight yourself to keep the wallpaper as the background. There's also an undo button if you make a mistake.

Once you're done, hit the scissors icon to go back to the full menu.
Earlier this year, Snapchat introduced its magic eraser tool, which lays objects next to what you want erased over it. To use that option:
Tap the scissors

Choose the starts option

Highlight what object you want erased. (FYI: it takes a bit for it to actually erase it)
You can also cut out a certain part of the Snap you take. In case you didn't know how to use it, here's how:
Take a snap and then go to the vertical menu and hit the scissor icon.

If there's a certain part of the Snap you like, say flowers or the sky, you can cut out that section by tracing your finger on the object.

The object will then be duplicated and you'll be able to move it around where you want it to be placed.

The backdrop will also be saved for future snaps. You can find them on the sticker option next to other emojis.
© Copyright IBTimes 2022. All rights reserved.
FOLLOW MORE IBT NEWS ON THE BELOW CHANNELS