Snooki Pregnant: Top 6 Guido Baby Names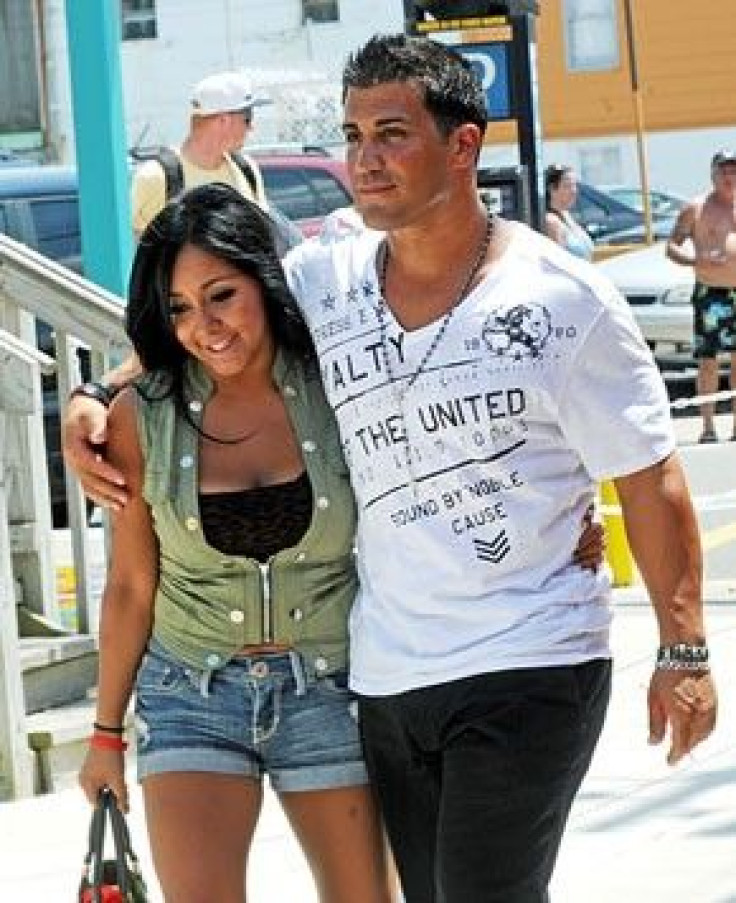 Nicole Polizzi, better known as Snooki from Jersey Shore, is reportedly three months pregnant. If the sources are correct, this will be the first child for the reality star and her boyfriend, Jionni LaValle.
After denying pregnancy rumors earlier this month, the New York Post is smushing Snooki's pregnancy denials, claiming that the starlet is, in fact, pregnant. With the guido or guidette baby coming in around six months, the world can only imagine what the little bambino or bambina will be named when it fist pumps its way into the world.
Here are some baby names for Snooki and Jionni whether they have a gorilla juice head, or an Italian princess.
Carmela Sugar
Carmela, a name of Italian and Spanish origin, is already well-known for its relation to the famous TV Italian mobster family, The Sopranos, but Snooki can change all that. If Polizzi and LaValle have a little guidette, I can already picture her on season 20 of Jersey Shore introducing herself as Carmela Sugar LaValle, her name may sound sweet, but she's anything from it.
Angie Gigi
Angie, a diminutive of Angela, means divine messenger. Gigi would be a great spunky nickname for this little bambina.
Stephania Orangina
Stephanie is too plain for this neon celebrity and her growing family. Change the name to Stephania and we have a great name that rhymes with Orangina, the color that this child is bound to be.
Gino Bambino
Gino is a classic Italian name for men, so how do we spice it up? Gino The Bambino.
Salvatore The Stallion
As Nameberry.com puts it, Sal is pretty much the name of the sidekick in an Italian-American television show or movie. With a name like Salvatore The Stallion, this baby's star would be shining brighter than a tanning bed.
Vito The Machine
Vito, an old Italian name, means alive. It's very easy to picture future Vito The Machine getting his GTL on while creeping on the ladies.
© Copyright IBTimes 2023. All rights reserved.