Somalia: Car Bomb in Mogadishu Kills 11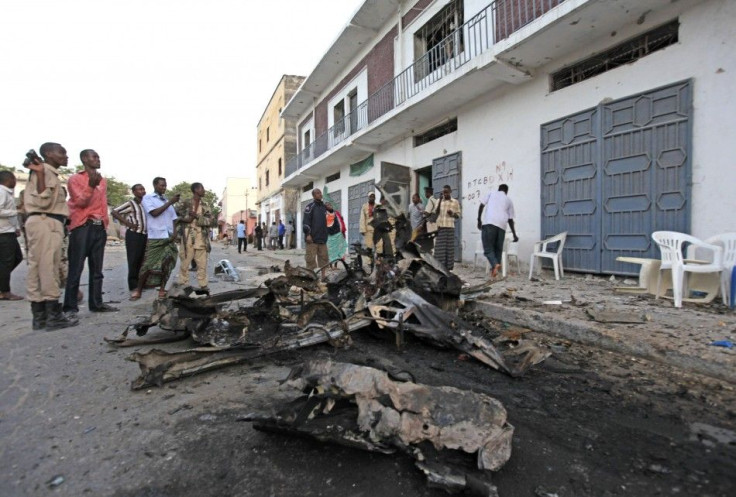 A suicide car bomb left at least 11 people dead, and many more injured, in Mogadishu, the Somali capital. The militant Islamist group al-Shabab, which has reportedly connections to al-Qaeda, claimed responsibility for the Wednesday attack.
The vehicle, packed with explosives, detonated at a café in the center of Mogadishu's government district, near a hotel that is popular among Somali government officials.
The Somali capital is now technically controlled by the government and African Union forces after an al-Shabab withdrawal in August, yet the terrorist group still regularly threatens the city's security.
We were behind the explosion at the Muna Hotel. We targeted legislators and government officials, Sheikh Abdiasis Abu Masab , an al-Shabab spokesman, told Reuters. A police spokesman said that one legislator was slightly injured, Reuters reported.
The European Union's new special envoy to the Horn of Africa, Alexander Rondos, was reportedly in the hotel during the latest attack to meet with Somali government officials.
The bombing comes just a few weeks ahead of a scheduled London conference that will address the security situation in Somalia. Ironically, the British Foreign Secretary William Hague was in Somalia just a week ago.
Somalia has lacked a competent central government since 1991, and much of the nation is currently controlled by militia groups. The government in Mogadishu relies on troops from the African Union for its security and stability.
Wednesday's bombing was reminiscent of an al-Shabab attack on the same Muna hotel in 2010, when 30 people were killed after armed militants stormed the facility dressed as army personnel.
© Copyright IBTimes 2023. All rights reserved.