Some, But Not All, Greenpeace Activists Held In Russian Prison Catch A Break: Arctic Sunrise Capt. Peter Willcox Given Bail [PHOTOS]
Russia has granted bail to the captain and 15 of 30 crew members of the Greenpeace's Arctic Sunrise who have been held behind bars for nearly two months, according to the Greenpeace website.
A Russian court Tuesday granted bail to captain Peter Willcox and so far 15 other staffers of the Greenpeace icebreaker, charged with piracy and hooliganism for a September incident in the Barents Sea north of Russia where they scaled an oil platform in protest of petroleum drilling in the Arctic.
The incident resulted in Russian authorities firing warning shots at the Arctic Sunrise and then rappelling onto the vessel from a helicopter with guns drawn and taking over the boat.
The environmentalists said they were in international waters and their "human rights" were violated.
Russian authorities said the crew posed a security risk and put the oil platform staff at risk.
"Due to the refusal of the Arctic Sunrise captain to halt the unlawful activity, the administration took a decision to stop the ship. The Coast Guard was forced to fire warning shots four times from an artillery cannon onboard a vessel," the Russian Federal Security Service said.
Much of the blame was put on Willcox, 60, from South Norwalk, Conn., a veteran captain for Greenpeace.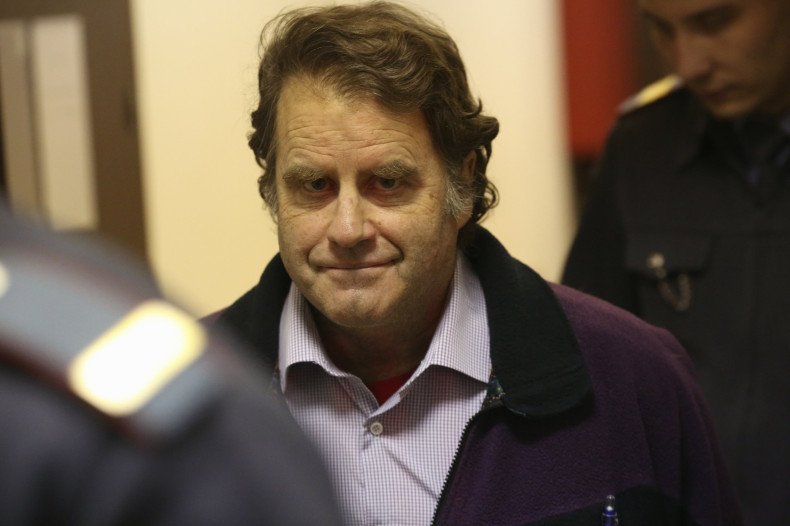 "Peter is an amazingly calm, down-to-earth person," Maggie Willcox, Peter's wife, told International Business Times. "He wasn't looking to go to Russia this time of year and anticipated that there might be some trouble, but we didn't talk about it in concrete terms."
Since Willcox's arrest in late September, his wife has had no contact with him, but she has heard through U.S. embassy officials that "he was okay and appeared to be in good health and reasonably good spirits, considering the circumstance, and determined," she said, referring to when her husband was first detained. She added that his only message to her was to not forget to pay the bills.
While Willcox is free on bail, he has to remain in Russia until the investigation is complete.
Other activists aren't so lucky. Colin Russell, an Australian activist, will continue to sit in a Russian prison until February.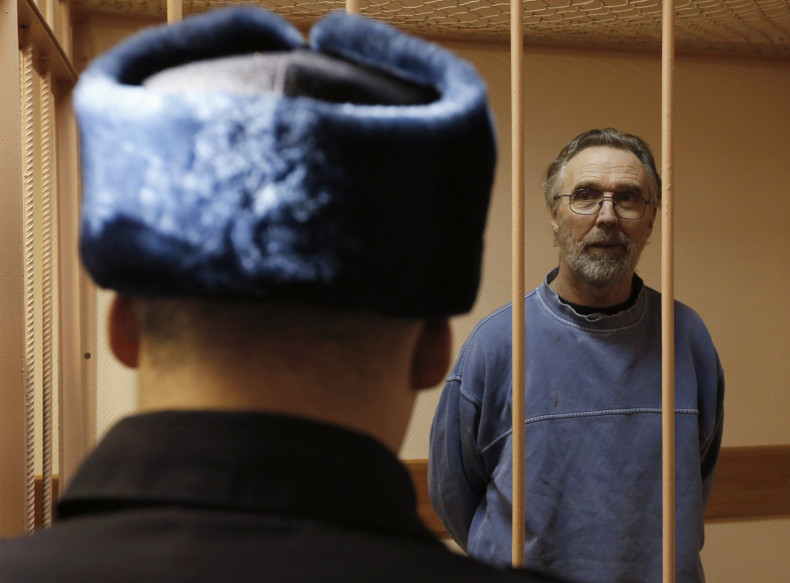 "We're thrilled that Peter has been granted bail, but we know his ordeal is far from over," Phil Radford, Greenpeace USA's executive director, said, as reported by the Connecticut daily The Courant. "Justice will be served only when Peter and the Arctic 30 are truly free from these farcical charges, and we will continue working on their behalf to make that happen as soon as possible," he said.
Below is a video of Colin Russell in Russian court: