Songkran Festival 2021 Meaning: Why Do Thai People Splash Water On Each Other On This Day?
KEY POINTS
The Songkran Festival is a holiday in Thailand that celebrates the New Year and is filled with fun-filled activities
Thais believe that splashing water on people in the streets is a way to bring good luck and prosperity
The Songkran Festival falls on the 13th day to the 15th of April this year
The Songkran Festival is one of the most well-known festivals celebrated in Thailand. Also known as the traditional Thai New Year, this event is usually celebrated in mid-April and is regarded as one of Thailand's grandest, most important events.
Despite its popularity, many are still puzzled as to what the Songkran Festival is really about and what the water signifies in the celebration. According to Expert World Travel, the Songkran Festival is a time when family and friends gather to welcome the New Year. People visit temples to pray and make offerings throughout the celebration and take part in fun-filled activities that could even last up to 10 days depending on where one is in the country.
Water is a significant part of the Thai festival. The celebration is most often associated with water because it is common practice for people to roam around the streets throwing buckets of water to everyone, as splashing water is believed to bring longevity, good health and prosperity.
Anyone in the country is sure to get soaked during the days of Songkran, and Buddha images are no exception. Buddhists also visit temples to pour water on the images of Buddha to bring good luck, and even on the hands of Buddhist monks as a mark of respect. Activities during the Songkran also include processions, releasing of birds and fish into the river and listening to sermons.
The very first day of the festival is known as Songkran Day and involves an exuberant celebration with processions of Buddha images. Households also make sure that their homes are clean before the day arrives. On the first day of the festival, an opening ceremony is held at Wat Pho, one of the country's most prestigious Buddhist temples that houses the gold-plated reclining Buddha.
The locals aren't the only ones who anticipate the well-known Sangkron Festival, as tourists around the world also plan their trip during the day of the festival. As long as one is out and about the streets during Songkran, he is sure to end up soaked.
This year, the festival falls on the 13th day until the 15th of April, according to Hostel World.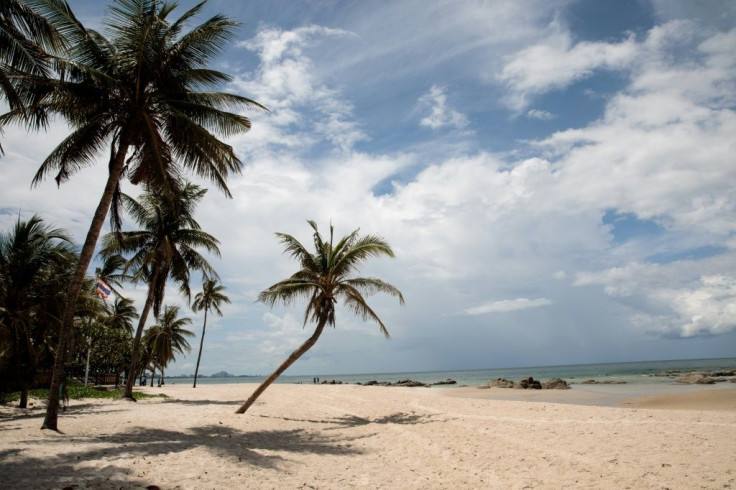 © Copyright IBTimes 2023. All rights reserved.