South African Mining Violence Continues To Hurt Platinum Producers Implats, Lonmin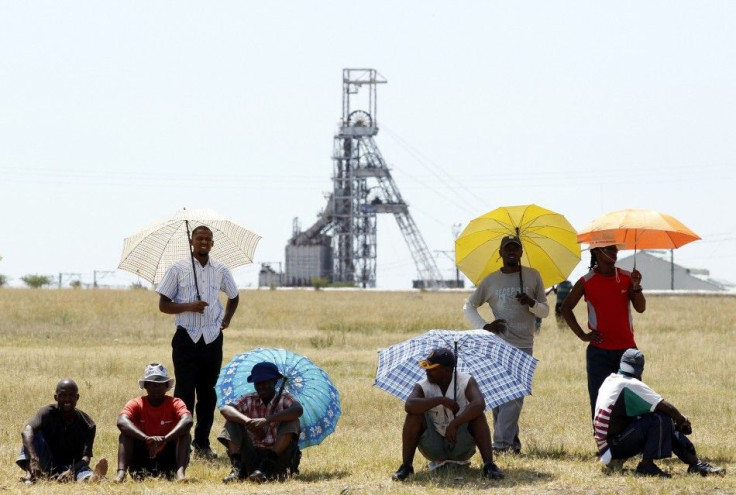 Labor unrest weighed on the fiscal year results of Impala Platinum Holdings Ltd. (PINK: IMPUY), the world's second--largest platinum producer, and the situation remains "fairly volatile," the company said Thursday
In February, Impala experienced a six-week strike at its Rustenberg mine, resulting in a 21 percent reudction in platinum production to 1.45 million ounces and a revenue loss of 2.8 billion rand ($338 million). Last week, Lonmin PLC (London: LMI), the third-largest platinum producer, ceased production after 34 workers were killed at its Marikana mine.
The euro zone crisis also hurt platinum prices and higher production costs have hurt miners. Impala's cash generation fell 40 percent during its past fiscal year. As a result, the company lowered its annual divident to 0.195 rand from 0.570 rand in the previous year.
"The platinum industry is experiencing increased levels of industrial action as witnessed at both Impala Rustenburg at the beginning of this year and more recently at Lonmin, with the associated tragic loss of life," said Terence Goodlace, Implat's new CEO, in a statement.
"These developments pose a significant risk to the industry. We condemn violence in the strongest terms and firmly believe that the disputes facing the industry today can only be resolved in an environment of peace, stability and order," he added.
The National Union of Mineworkers (NUM) and Association of Mineworkers and Construction Union (AMCU) have fought over working rights, and the dispute could spill over to gold producers. Workers, living in impoverished conditions, have demanded wage increases, reported Reuters.
Impala shares gained 10 cents to $16.24 in Thursday morning trading. London closed up 4.39 percent to 639.90 pence.
© Copyright IBTimes 2023. All rights reserved.