South China Sea Dispute: China Accuses Philippines Of Violating Code Of Conduct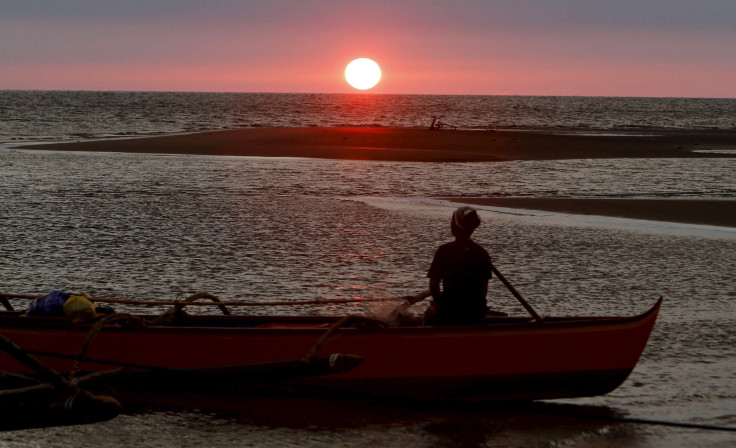 China accused the Philippines on Monday of breaching an informal code of conduct between regional nations in the South China Sea, after Manila announced it would restart its construction projects in the disputed islets. China's foreign ministry released a statement condemning Manila for its "malicious hyping and provocation" of the dispute, Reuters reported.
"The Philippines side has conducted large-scale construction of military and civil facilities including airports, ports and barracks on those islands for many years," the statement added. It went on to refute similar allegations made by the Philippines.
The Philippines foreign ministry reportedly said that Beijing was using the accusations as a cover-up for its own land reclamation projects.
The member nations of the Association of South East Asian Nations (ASEAN) signed a 2002 accord that called on all countries to refrain from occupying or building upon disputed reefs and shoals and constructing new structures on disputed territory. However, both China and the Philippines have undertaken major reclamation and construction work, causing tensions to flare in the region.
The Philippines restarted its construction work in disputed waters in March, after a hiatus of several months as China filed complaints to international courts. Prior to that, in October, Manila had called on all regional nations to halt work, but was largely ignored.
China's claims on 90 percent of the strategically important South China Sea and its assorted islands have resulted in frequent diplomatic clashes with regional neighbors. In the past week, it has accused Vietnam and other nations of illegal construction work in the area.
Recent satellite images reportedly show that China has been constructing a facility in the disputed Spratly Islands that could host military aircraft. China has also been engaged in other reclamation and construction projects in the region, which it reportedly says will be used to boost its search and rescue capabilities.
Many ASEAN members, as well as the regional body, have expressed concern over China's rapid expansion in the region, which China legitimizes through its maritime "nine-dash line" border. China says the border take priority over the internationally recognized United Nations Convention on the Law of the Sea.
The Philippines also recently held massive joint military exercises alongside the U.S., deploying over 11,000 soldiers from the two countries in the region. Washington had earlier warned Beijing that it should not ignore legitimate territorial demands from its neighbors.
© Copyright IBTimes 2023. All rights reserved.