South China Sea Row: Australia's P-3 Orion Conducting 'Routine Maritime Patrol' Over Disputed Islands, Report Says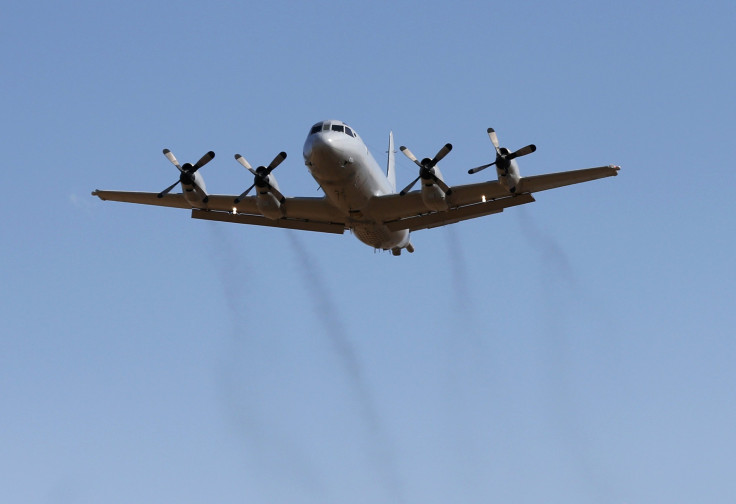 The Australian military is conducting what it called "a routine maritime patrol" over disputed islands in the South China Sea, the BBC reported Tuesday. The operations are reportedly similar to those carried out by the United States last month.
According to the BBC, one of its teams intercepted radio communication showing that Australian military was also operating such flights in the area. Australia's defense department confirmed the flights to the BBC. In November, U.S. B-52 bombers flew close to Chinese-built islands in the disputed South China Sea, despite warnings from Chinese ground controllers. The move reportedly angered China, which has claimed a large portion of the territory, significant for economic reasons because of maritime trade and undersea resources.
"China navy China navy we are an Australian aircraft exercising international freedom of navigation rights, in international airspace in accordance with the international civil aviation convention, and the united nations convention of the law of the sea -- over," said a message heard by BBC's Rupert Wingfield-Hayes while on board a Philippine civilian aircraft.
Australia's Department of Defense said in a statement to the BBC that one of its P-3 Orion surveillance aircraft was carrying out "freedom of navigation" flights as part of its efforts to maintain regional security and stability.
China, Vietnam, the Philippines, Malaysia, Taiwan and Brunei all lay claim to territory in the South China Sea.
The U.S. has voiced criticism over China's claims in recent months, especially over the artificial islands Beijing has built near the disputed Spratly Archipelago. In November, U.S. President Barack Obama called on countries to stop building artificial islands and militarizing their claims and said the U.S. would continue to assert its freedom of navigation rights in the sea.
The U.S. Freedom of Navigation program challenges what it deems to be "excessive claims" to the world's oceans and airspace.
© Copyright IBTimes 2023. All rights reserved.
FOLLOW MORE IBT NEWS ON THE BELOW CHANNELS