South Korean Officials Investigate US Ambassador Attacker Kim Ki-Jong's North Korean Connections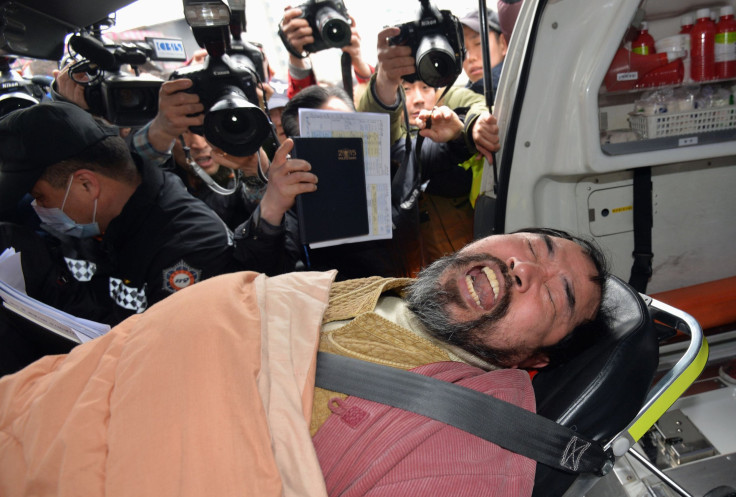 South Korean police officials said Friday that they are investigating visits made by Kim Ki-jong to North Korea, which called his attack on Mark Lippert, the U.S. ambassador to Seoul, a "just punishment," on Thursday. Investigators said, according to Reuters, that Kim had made seven visits to the North between 1999 and 2007.
Kim slashed Lippert's face and wrist on Thursday, and though the injuries were not life-threatening, authorities are seeking to get an attempted murder charge against him. Lippert underwent a two-hour surgery and received 80 stitches, and is now recovering, according to BBC. The attack was a show of discontent against the ongoing joint military drills between the U.S. and South Korea, an annual exercise that has been severely criticized by the North in the past.
"We are investigating whether there is any connection between the suspect's visits to North Korea and the crime committed against the U.S. ambassador," Yoon Myeong-seong, chief of police in Seoul's central Jongno district, said, according to Reuters.
A special investigation team is now probing the incident and its perpetrator, and the FBI has asked South Korea to share details of the investigation, Yonhap reported. Officials are also searching Kim's home and office for more information on the attack and his motives, Yonhap reported.
Although Kim's actions during his visits to the North -- arranged by South Korea's unification ministry -- did not appear suspicious, he had reportedly attempted to create a shrine in central Seoul in remembrance of late North Korean leader Kim Jong-il in December 2011.
The military drills began Monday and involve thousands of South Korean and U.S. troops. North Korea, which has opposed the drills over the years, called Thursday's attack against Lippert a valid "expression of resistance" and a "just punishment for US warmongers."
© Copyright IBTimes 2023. All rights reserved.