S&P 500 Index, Russell 2000 Index Hit Record Closing Highs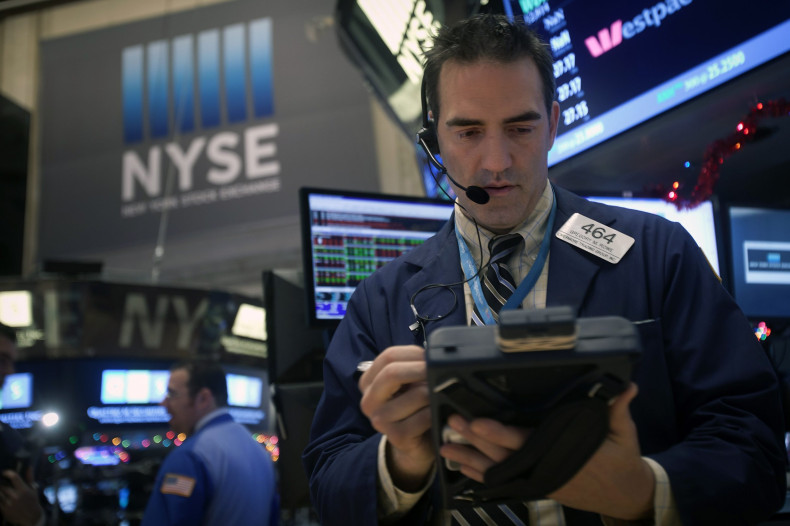 U.S. stocks fluctuated Monday, following a seven-session rally, as investor sentiment waned following political turmoil in Greece, which sent stocks in Athens plunging more than 10 percent after Greek politicians failed for a third time to elect a president. But that didn't stop the S&P 500 Index from tallying its 53rd record close of 2014. The Russell 2000 Index, which measures the performance of the small-cap segment of the U.S. equity market, also climbed to an all-time high.
The Dow Jones Industrial Average, which measures the share prices of 30 large industrial companies, fell 15.48 points, or 0.09 percent, to close at 18,038.23; the S&P 500 stock index gained 1.80 points, or 0.09 percent, to finish at a record closing high of 2,090.57. The tech-heavy Nasdaq Composite added just 0.05 points to end at 4,806.91.
Last week, U.S. stocks capped off a record-breaking week after the Dow smashed the psychologically important 18,000 milestone, but following seven straight sessions of gains and the Dow recording a new record high for the 38th time this year Friday, the equity market looks set to take a breather ahead of the new year. "In the short term, the market is clearly overbought and due for a little pullback but remains very strong in the intermediate and long term," Adam Sarhan, founder and CEO of Sarhan Capital, said in a note to clients Monday.
Following the elections, Greece is now forced to hold a snap election on Jan. 25. Meanwhile, treasury bonds in the U.S. strengthened on Greece's political uncertainty. After the vote, the Greek 10-year bond yield jumped more than 103 basis points Monday to 9.53 percent, causing investors to flee Greek bonds in favor of safe havens, including U.S. government securities. The U.S. 10-year Treasury yield fell to 2.20 percent from 2.25 percent on Friday.
Separately, data on Monday showed manufacturing activity in Texas is slowing, according to the Federal Reserve Bank of Dallas' latest manufacturing survey. The general business activity index fell to 4.1 this month from 10.5 in November.
Economists are looking ahead to Tuesday's economic calendar, which will reveal Americans' confidence during the holiday shopping season. The Conference Board's Consumer Confidence Index showed consumers were somewhat less positive about current business conditions last month and the present state of the job market. The index of consumer attitudes fell to 88.7 from a downwardly revised 94.1 the month before. Analysts expect the index to rise to 93 in December, according to analysts polled by Thomson Reuters.
The Case-Shiller home price index, a leading indicator that measures U.S. residential real estate prices, is also scheduled to be released Tuesday and analysts forecast prices to rise 4.40 percent in October, down from 4.90 percent in September.
© Copyright IBTimes 2022. All rights reserved.