Space Tourism: SpaceX Will Allow Private Citizens To Buy Flights To The ISS
Elon Musk's SpaceX has announced an offer that will mark a major step forward for the space tourism industry: The company plans to send as many as four paying customers into space on its Dragon spacecraft by the end of 2021 or early 2022.
The trip will be made in conjunction with space tourism outfit, Space Adventures. The company has to date facilitated trips for seven private citizens to and from the International Space Station on Russia's Soyuz spacecraft. The price for the forthcoming SpaceX venture was not disclosed.
"This historic mission will forge a path to making spaceflight possible for all people who dream of it, and we are pleased to work with the Space Adventures team on the mission," SpaceX President and Chief Operating Officer Gwynne Shotwell said in a statement.
The Dragon craft has been developed over the years in collaboration between SpaceX and NASA as a shuttle to bring astronauts to and from the ISS. This version of the craft recently completed its second major test flight
Details about the flight for private citizens are being kept under wraps. It is unclear, for instance, what sort of preparation will be required for the customers before they go on the voyage.
Space tourism has been a goal of SpaceX for several years. It was announced in 2017 that Musk's company had accepted payment from two unnamed individuals to fly them around the moon by 2018. Later in 2018, however, the company provided an update, saying only one customer, billionaire Yusaku Maezawa, would be making the trip on the still-in-development Big Falcon Rocket.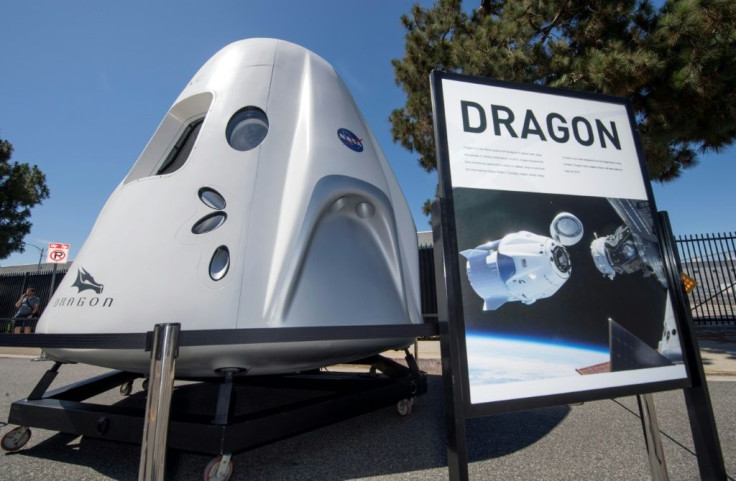 © Copyright IBTimes 2023. All rights reserved.
FOLLOW MORE IBT NEWS ON THE BELOW CHANNELS