SpaceX Live Stream: Watch Falcon 9 Rocket Launch Of EchoStar XXIII Satellite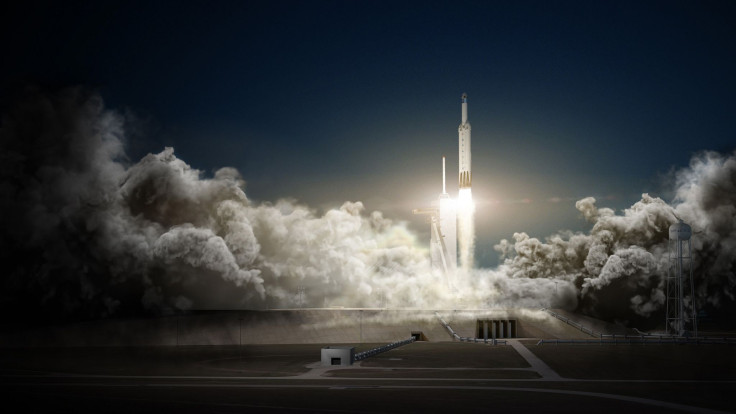 If you're willing to stay up late, you can watch SpaceX launch one of its Falcon 9 rockets from NASA's Kennedy Space Center in Cape Canaveral, Florida during the early hours on Tuesday on a live stream.
The rocket will send into orbit the EchoStar XXIII, a commercial communications satellite for EchoStar Corporation, headquartered in Englewood, Colorado. The satellite is programmed to service television stations in Brazil.
Read: SpaceX News: Falcon 9 Rockets Will Launch Every Two To Three Weeks At New Florida Location​
If all goes well, the rocket will take off from NASA's Launch Complex 39A, the historic launchpad used for the Apollo 11 mission. The two and a half hour launch window opens Tuesday at 1:34 a.m. EST. The satellite will be deployed 34 minutes after liftoff.
If the mission is cancelled, SpaceX will move the launch window to Thursday at 1:35 a.m. EST. The weather for Tuesday is not great, with thick clouds over the spaceport area labeled as the primary weather concern for the mission by the Patrick Air Force Base.
Read: SpaceX Tests Falcon Rocket, Schedules New NASA Satellite Launch [VIDEO]
SpaceX recently completed a static test fire of the rocket on March 9.
Tuesday's launch will be SpaceX's second from LC-39A, following the Falcon 9 rocket that launched the Dragon spacecraft last month, which delivered NASA cargo to the International Space Station (ISS). For the EchoStar XXIII mission, SpaceX will not land the Falcon 9 after liftoff.
How To Watch The Falcon 9 EchoStar XXIII Launch Live
SpaceX will stream a live webcast for those who want to stay up to watch the launch. The streaming will begin 20 minutes before liftoff.
You can also watch the SpaceX live stream here:
© Copyright IBTimes 2023. All rights reserved.