The Spiderman Of Drones: China Reveals Its Latest Hunter Hexacopter
China has now developed drones which can hunt like Spiderman by literally capturing enemies in a net. These latest hunter drones are capable of firing a 16-square-meter net to capture hostile drones, thus rendering them incapable.
The China Aerospace Science and Industry Corporation's research wing has developed a hexacopter which is capable of firing net which can be used to capture enemy drones and small aircraft.
The drone which is caught in the net would lose power and fall to the ground, according to a report released by Chinese Military on their English language website. The net, which can be autonomously launched, can target small, slow and low-flying hostile objects.
According to the report, the hunter hexacopter can also perform surveillance and reconnaissance activities in both combat and non-combat areas. The drone can also work in tandem with radars and land-based rocket launchers.
A military expert who wished to remain anonymous recalled the assassination attempt on Venezuelan President Nicolas Maduro while talking to Global Times. In Aug. 2018, Maduro was giving a speech when two commercial drones that were laden with explosives, detonated, in a botched assassination attempt.
"Small, slow, low-flying aircraft are difficult or cost-inefficient for traditional air defense systems to intercept," he said. The expert further added that the drone hunter would help prevent such situations from happening, and help monitor security threats.
This is the second drone developed by China since August. China displayed a stealth capable target drone, LJ-I, at an airshow in Russia last month. These drones, which can be flown in formations, was China's solution for any type of combat with F-35 stealth fighters deployed by the U.S. and its allies in the Pacific, a report published in Global Times said.
The U.S. too made a drone capable of capturing other hostile drones by shooting a net, way back in 2016. However, Pentagon recently acknowledged that China has the upper hand as far as drone technology was concerned.
Other countries too are in the process of developing similar weapons.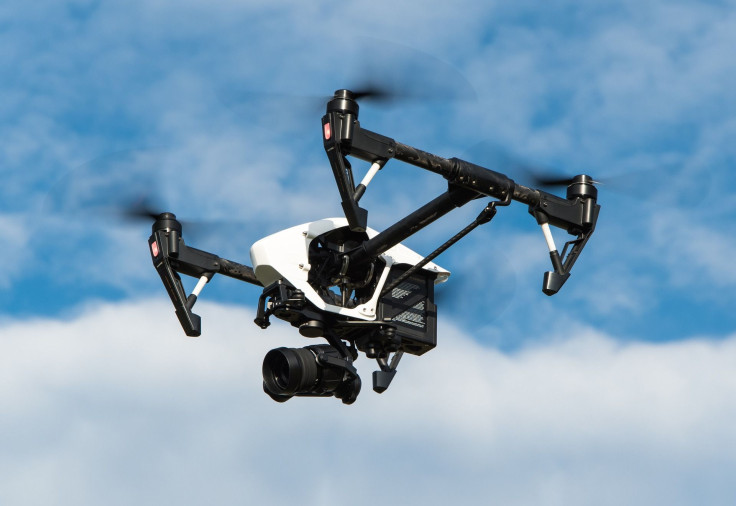 © Copyright IBTimes 2023. All rights reserved.
FOLLOW MORE IBT NEWS ON THE BELOW CHANNELS