Spike Lee George Zimmerman Tweet: Florida Couple Files Lawsuit After 'Oldboy' Director's Twitter Blunder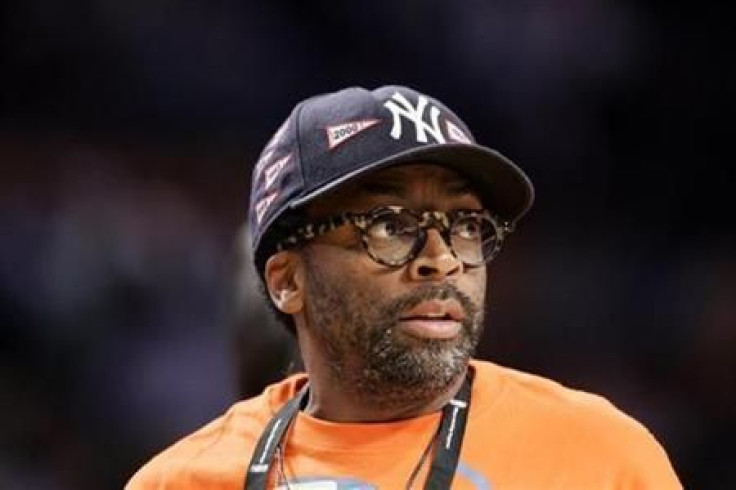 Spike Lee didn't do the right thing last year, and it looks like it's still costing him.
The Brooklyn-centric auteur is being sued by an elderly Florida couple over a retweet that incorrectly identified their address as the home of Trayvon Martin's killer, George Zimmerman. In March 2012, Lee reportedly retweeted a post to his more than 248,000 followers. The tweet, originally posted by a California man, included a Sanford, Fla., address that the poster linked to Zimmerman, who was later tried and acquitted of murder for the shooting death of the unarmed teenager Martin. The tweet included the message, "everybody repost this" in all caps.
The tweet quickly spread, with numerous Twitter users threatening violence against Zimmerman after seeing it. The address, however, did not belong to Zimmerman. It belonged to Elaine and David McClain, a Central Florida couple. The couple later told WKMG-TV in Orlando that they feared for their life and received at least one implicitly threatening letter. They said the last name of Elaine's youngest son is Zimmerman and his middle name is George. She told the station he is in no way related to the infamous Zimmerman.
After the mistake was revealed, Lee experienced a huge blowback. He called the McClains to apologize and later reached a settlement agreement, reportedly for $10,000. But the couple now say they've suffered further distress due to retweets over the last year, according to the Smoking Gun, which obtained a copy of the lawsuit. They are seeking an additional $15,000 in damages.
Lee, an active Twitter user, hasn't tweeted since news of the lawsuit broke. As before, a barrage of mostly conservative Twitter users are lashing out at the director over the incident.
Lee is currently gearing up for the release of his new film, "Oldboy," a remake of the 2003 South Korean cult hit. According to Variety, the movie's graphic climax and twist ending left moviegoers squirming at a Tuesday screening at New York's AMC Lincoln Square.
Got a news tip? Email me. Follow me on Twitter @christopherzara
© Copyright IBTimes 2023. All rights reserved.