Spike Lee, Kanye West Follow Woody Allen To Amazon Studios With 'Chiraq' Movie: Report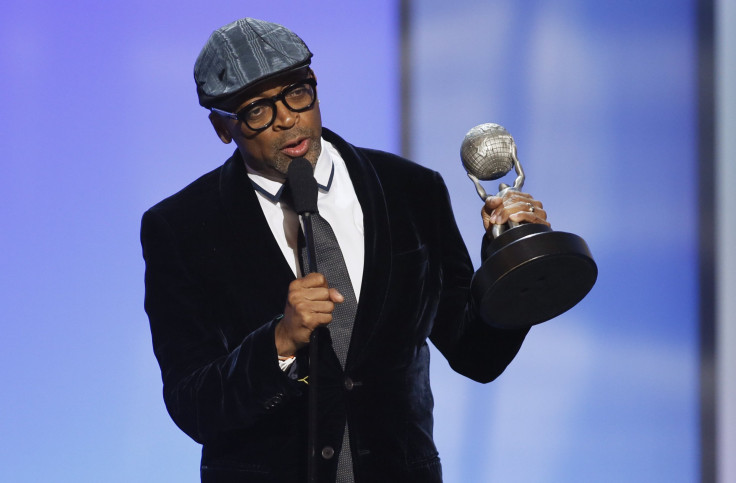 Amazon announced it would begin producing movies only a few months ago, but the newest film studio is already making waves by signing a deal with director Spike Lee, the Wrap reports. Lee appears to be pursuing Kanye West, Common, Jeremy Piven and Samuel L. Jackson for roles in the movie, which reports indicate will be called "Chiraq."
Details on the plot are hard to come by but, as the Wrap mentioned, "Chiraq" has become a bitter nickname for Chicago as gun violence in the city has skyrocketed in recent years (Chicago + Iraq = "Chiraq"). Piven and Common are from Chicago. West is too. The rapper recently made a cameo appearance in "Anchorman 2" and had a minor role in the sequel to "Zoolander," the comedy about male modeling.
The deal is a big one for Amazon, the e-commerce giant that said in January it intends to fund about 12 movies a year by "filmmakers who too often struggle to mount fresh and daring stories that deserve an audience." Lee certainly seems to fit that role, with the director of popular movies like "Do the Right Thing" and "Inside Man" recently taking to Kickstarter to raise money for his next project, "Da Sweet Blood of Jesus."
This deal comes after Amazon signed Woody Allen to write and direct his first TV series. The company announced in January that the prolific director, who's also been been the subject of sexual abuse allegations, will create a full season's worth of content that will be available only on Amazon Prime for audiences in the U.S., United Kingdom and Germany. That show, dubbed "The Untitled Woody Allen Project" for now, does not yet have a release date.
© Copyright IBTimes 2023. All rights reserved.