Spirit Airlines Forced Woman To Exit Plane Over Baby's Spit Up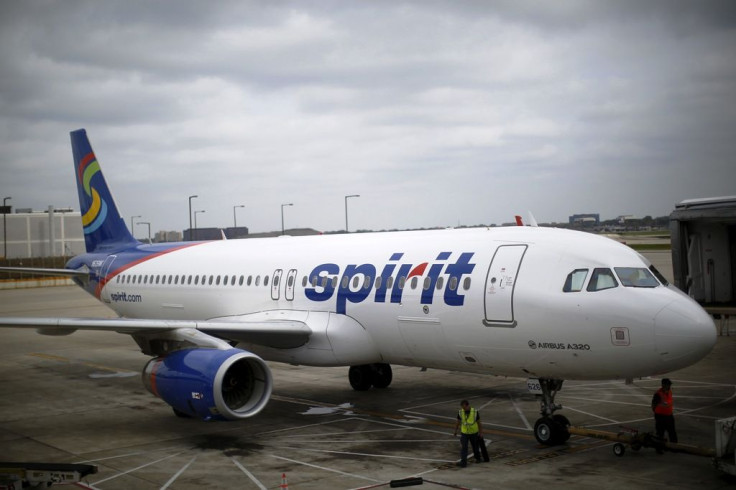 A woman slammed Spirit Airlines for removing her from a plane to Boston after she told a flight attendant her baby was sick. Evelyn Circeo, who was traveling home from Orlando International Airport on Friday, said the flight's crew did not cooperate with her when she told them her 6-month-old baby was spitting up on her.
Shortly before boarding, Circeo found her baby was sick and requested the airline crew to give her an aisle seat.
"I asked one of the flight attendants, if possible, if I could have an aisle seat because he had spit up," she said. "It's just more convenient to be on the outside with a baby."
Circeo said another flight attendant told her she needed to exit the aircraft as her baby was too sick to fly.
"I said, 'What are you talking about?'" Circeo said. "Somebody said that 'your baby is too sick to fly?' I said, 'What is wrong with my baby? Nothing's wrong with my baby. He spit up. He's a baby being a baby.'"
According to reports, other passengers on board the plane requested the flight attendant to allow the woman and her baby to fly but their request was rejected.
In a statement to News 6, Spirit Airlines spokesman Derek Dombrowski responded saying: "(The flight crew) made the tough decision to remove the guest and her baby for the health and safety of all on board... We are sorry for the inconvenience this caused. We are working directly with the guest to resolve any concerns."
The airline said it refunded Circeo's flight and requested receipts for her incidentals while she was stranded in Orlando. They also reportedly offered her two roundtrip plane tickets for her troubles, but were unsure if she was going to accept them.
Last month, a similar incident occurred where a passenger was removed from plane over health concerns. A couple criticized Emirates for removing them from a flight to Dubai after the woman complained of menstrual pain. In the incident, which took place on board the A380 jet, flight crew told the couple the woman was too sick to fly.
"To be kicked off for period pains, it was madness," Joshua Moran, the boyfriend of Beth Evans told United Kingdom's the Sun at the time. "Beth was in tears and getting upset when the hostess was asking her questions."
Last year, Spirit Airlines kicked out a Houston woman from a plane for breastfeeding her son while on board the plane. The woman reportedly continued breastfeeding her 2-year-old son despite warnings from flight attendants against doing so. Mei Rui, who was traveling to New York from Houston with her elderly parents, detailed her ordeal in a Facebook post Sunday.
"If this happened to your family, what would you do? This would NEVER happen to my family, I assure you! (Chuckle)" she wrote on Facebook detailing her ordeal in December. "He is (buckled) in his seatbelt. What else do you want me to do?"
"I am terribly sorry for the trouble and inconvenience this has caused to all other passengers on the plane. We tried everything I could to stop my poor baby from crying and disturbing the other passengers, but he was jolted awake a 5th time because of the 3 hour delay that resulted in unboarding/reboardjng, lots of loud announcements. He completely lost it, but crying is not a criminal offense, especially since if you let me do my job as his mother, nobody on the airplane would have even noticed his presence! (As another passenger said, he was completely quiet for the first 2 hours of the delay)," she wrote.
© Copyright IBTimes 2023. All rights reserved.