A Star Is Porn: Whatever Became Of Italy's Cicciolina?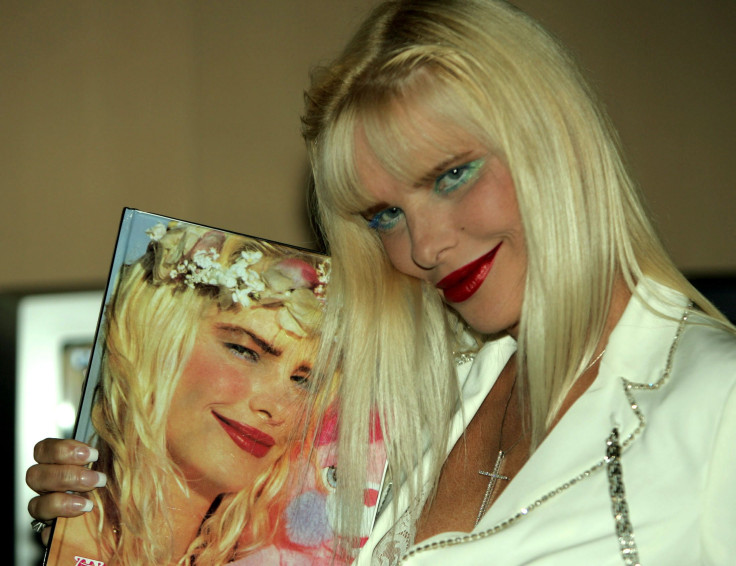 This week's election in Italy has featured a carnival atmosphere – including the rise of a comic named Beppe Grillo, the possible return of the clownish Silvio Berlusconi and the potential for a political stalemate that could be disastrous for the country's economic recovery.
However, one must wonder … whatever happened to one of the most compelling, bizarre and entertaining Italian politicians of recent years … the former porno actress known as La Cicciolina?
As it turns out, the now 61-year-old Hungarian-born Anna Ilona Staller – who catapulted to dubious fame in the 1980s when she was elected to the Italian Parliament (while still appearing in hard-core pornographic films) -- is alive and well.
In fact, according to reports, just last year, she and her partner, a criminal defense attorney named Luca di Carlo, formed a political organization called the Democrazia, Natura e Amore Partito (Democracy, Nature and Love Party), or DNA. Among other things, DNA seeks to legalize gay marriage, establish a guaranteed minimum wage for youths, guarantee a fair judicial system, take power away from entrenched interests and, oh yes, reopen the brothels.
According to results from Italy's Interior Ministry, DNA did not appear to have gained any votes in the current election.
During her heyday in the late 1980s and early 1990s, Cicciolina was an international sensation, guaranteeing screaming headlines almost every step of the way.
Her wildly improbable tale included such unforgettable incidents as offering to have sex with Saddam Hussein in exchange for a cessation of military hostilities and peace in Iraq and Kuwait (she later made the same offer to Osama bin Laden more than a decade later, but alas, both entreaties were apparently rejected by those gentlemen). She was also notorious for delivering speeches partially nude, not to mention her vast catalogue of soft- and hard-core celluloid endeavors.
During her term in the Italian Chamber of Deputies, she first represented the Partito Radicale (Radical Party) and then Partito dell'Amore (Love Party) for the constituency of Lazio, outside of Rome.
The Radicals, which Cicciolinia joined in 1985 after flirting with the original Green party of Italy, espoused some serious causes, including opposition to nuclear energy and NATO and the support of human rights.
Under the Radicals, she was elected to parliament on the strength of some 20,000 votes. She failed to be re-elected in 1991.
The Love Party, which Cicciolina joined in either 1991 or 1992, had the dubious distinction of having not one, but two, porno starlets, as its founders – Cicciolina and Moanna Pozzi. The party, which was actually run by Ricardo Schicchi, an Italian pornographer and Cicciolina's manager, advocated for the legalization of brothels and improved sex education in the school system.
In 1992, Pozzi gained about 22,000 votes for a parliamentary seat, but lost. The following year she ran for mayor of Rome and again failed.
After the turn of the century, Cicciolina continued in vain to seek political power, even including an attempt in her native Hungary, but never got anywhere in her efforts.
Her 15 minutes of fame appeared to have expired – until late 2011 when it was revealed that, as a former parliamentarian, the one-time X-rated starlet was qualified to receive an annual pension of some 39,000 euros (about $51,000 in 2011 terms), causing some outrage among the public.
In typical bravado style, she declared, "I earned it and I'm proud of it."
Amidst all the chaos of her public life, Cicciolina also found time to record a number of CDs and marry the American artist Jeff Koons – with whom she had a child named Ludwig Maximillian. Although Koons won custody of the boy after their divorce, Ludwig remains in Italy with his mother.
Italian media reported that Cicciolina recently appeared on a TV show called "Sunday Live" with her son, who is now 20 years old. They discussed the bitter custody battle with Koons.
"Social workers did not allow me to speak to the court in which I wanted to say that I wanted to stay with my mother," the boy told host Barbara D'Urso.
"I have always been proud of my mother."
And, in keeping with the endless soap opera of their lives, Ludwig also denied charges that he was a drug dealer.
© Copyright IBTimes 2023. All rights reserved.
FOLLOW MORE IBT NEWS ON THE BELOW CHANNELS