Starbucks Corporation (SBUX) Q1 Earnings Preview 2014: Profits Up Despite Slow Growth in Americas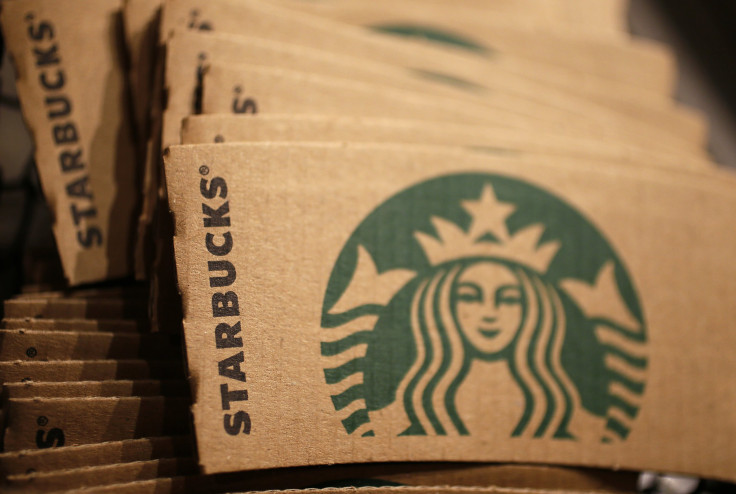 Starbucks Corporation (NASDAQ:SBUX), the world's biggest coffee retailer, will see earnings increase 21.3 percent October-December. While the number seems good, it's actually a conservative bet for the global coffee giant. Analysts expect to see slow same-store growth in the United States during the usually successful holiday season, thanks to low consumer demand and a change in shopping habits.
For the company's fiscal 2014 first quarter, analysts polled by Thomson Reuters expect, on average, net income of $526.84 million, or 69 cents per share, compared with 443.2 million, or 57 cents per share, in the year-earlier quarter -- an increase of 12.3 percent.
Net revenues will likely be about $4.3 billion for last quarter, a 13.2 percent increase from the same quarter of fiscal 2013. Earnings per share will jump to 69 cents for the October-December quarter.
Despite these gains, analysts are wary that slowing consumer demand in the U.S. will hamper growth in the company's holiday quarter. Others are concerned that the addition of new product lines and aggressive expansion overseas are a problem. But a focus on specialty tea and grocery aisles, plus record-breaking sales of gift cards show that Starbucks is still brewing strong.
Starbucks stock has been steadily growing since its lowest point in 2008, and the company has often been one of the top performers in a sector that also includes Dunkin Brands Group Inc. (NASDAQ: DNKN), McDonald's Corporation (NYSE:MCD) and Yum! Brands, Inc. (NYSE:YUM).
So, even if growth this quarter is relatively slower, the global coffee retailer is still going strong, but just not as strong as usual.
"I wouldn't be surprised to see a deceleration from the trends that we've seen in the last couple of quarters," said Sanford Bernstein restaurant analyst Sara Senatore, citing a slow demand environment thanks to factors such as the weather and a still-lagging economy.
"But I don't think it will be a huge slowdown," she added.
Starbucks stock has increased 36 percent in the last year, and will likely keep growing -- though perhaps at a slower pace.
A major area of concern is same-store sales growth in the company's Americas region. The holiday season is typically a busy time for the coffee retailer, which heavily promotes seasonal beverages and gift cards around this time.
But Stephens Inc. analyst Will Slabaugh said that 2013 didn't go as well as usual. In a note, he cited that "consumer unease at year end" and a "general slowdown in broader eating out data" doesn't bode well for Starbucks' first quarter.
"Management has been clear that a continuation of the company's recent comp growth in the Americas isn't realistic," he wrote.
Even the chief executive officer Howard Schultz, has mentioned that this year's holidays were different.
In a note to American and Canadian store managers in January, Schultz wrote that the company was not "immune" to the propensity of consumers to shop online rather than in person, citing this year as "the first holiday that many traditional retailers saw in-store foot traffic give way to online shopping in a very big way."
Schultz touted the success of the company's digital and physical gift card sales as a sign that Starbucks is able to weather the problem. They generated more than $610 million in activations over the quarter -- breaking records on Dec. 19 when 2.4 million cards were activated in one day.
But for some analysts, this isn't enough.
Brian Sozzi, chief executive officer and chief equities strategist at Belus Capital Advisors, said that these remarks were a "red flag."
He recently downgraded his rating of Starbucks stock to $75 from $92.
"How customers consume goods are changing," he said, but "the market expects people to go into Starbucks morning, noon and night."
He's not only concerned about slow same-store sales, but about the difficulties that come along with adding new product layers to the traditional Starbucks retail store.
By the end of October, La Boulange pastry products were already in more than 3,000 locations -- with plans for more growth over the holiday quarter.
This, said Sozzi, is a big problem. He said that since the baristas now have to take extra steps to prepare customer orders, there are more mistakes and everything takes longer.
"When you go to Starbucks you'll probably only see one or two registers. But they almost need a McDonald's-type setup just to get people out of the stores," he said.
Sozzi cited research gleaned from observing cafes for the last two months, watching customer-employee interactions and observing the flow of sales.
But Nick Setyan of Wedbush Sercurities Inc. said that slower lines are just part of the process, and won't be a long-term problem.
"It does seem that the lines are moving much slower because of La Boulange," he said.
"But I think those are kinks that they can work out over time, according to my tracks," Setyan added.
In fact, Starbucks is known for constantly adding new flavors and products that work out well in the long run. In the last quarter, the company opened two new Teavana café locations in New York and Seattle.
"They got a good bargain," Setyan said, referring to Starbucks' acquisition of the specialty tea retailer.
"The stock was down and what they paid to buy it was even lower than the IPO price."
Meanwhile, the company has been making great strides in its grocery sector -- adding new instant coffee products and K-cup pods to the grocery aisles. Grocery store sales account for more than three quarters of the company's consumer-packaged-goods segment in fiscal 2013 -- up from just 23 percent five years before.
"Bagged is the most favorable that it has been in years," Setyan said.
Part of the reason is lower coffee prices globally. Though this doesn't affect the price of an average latte sold in a retail store, cheap beans mean lower prices for Starbucks coffee in grocery stores. "I think that's going to drive volume ahead of expectations."
Tailwinds from global coffee prices were also helpful in the first quarter. In January, the price of Arabica dipped to $1.19 per pound, down from a record-high of $1.90 in 2011. Though this doesn't affect the price of an average latte sold in a retail café, this has helped them make bagged coffee cheaper and more competitive
Global Arabica prices did rise recently, but since the company purchases their beans nearly 18 months out, which means higher costs won't affect earnings until 2015.
"Coffee costs are something that people always focus on," said Senatore. But she added that even though prices have come up in November, "they're still below near all-time lows."
Plus, since Starbucks buys beans months in advance, a rise in prices won't affect them until 2015.
The company's Chinese segment has also been a topic of discussion. Last year, Starbucks' China/Asia-Pacific region saw growth rates of nearly 8 percent. In the past few months the company added its 1,000th Chinese store, with plans for more than 700 more in fiscal 2014.
Despite media criticism of the brand's expensive prices, and a slowdown in the region's economy, it will still be helpful this quarter.
"China for all intents and purposes is a growth market for them," she said.
"It's still a relatively small business there. Same-store sales might be slow but the unit growth is still going strong."
© Copyright IBTimes 2022. All rights reserved.
FOLLOW MORE IBT NEWS ON THE BELOW CHANNELS