State Department: Evidence Shows Russia Hit Hospital In Syria With Airstrike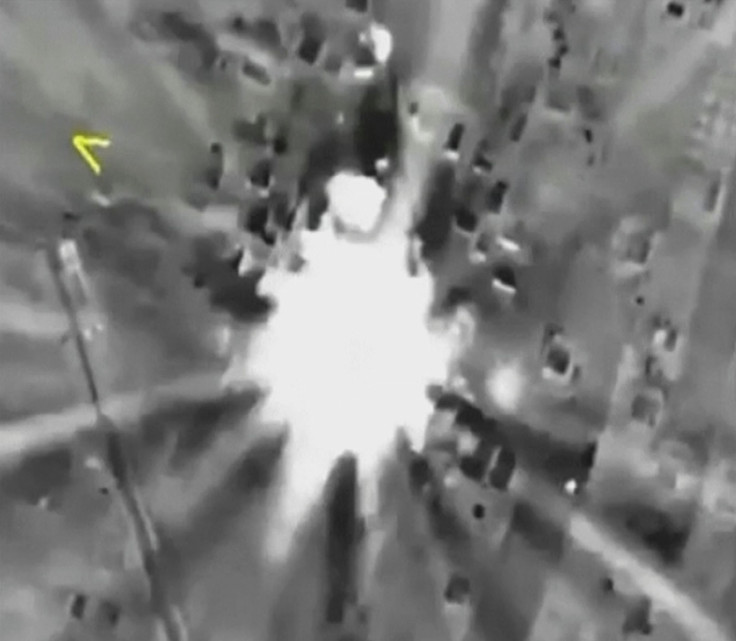 The U.S. administration has evidence that leads it to believe Russia hit a hospital in Syria with an airstrike, said State Department spokesman John Kirby in a press briefing Thursday.
"We have evidence that leads us to believe that that happened," Kirby said.
Kirby said the U.S. used various operational reporting to come to that conclusion. Russia has denied that it hit the hospital.
Russia has been accused several times in recent weeks of hitting hospitals in Syria. Last week the Syrian American Medical Society said Russian airstrikes killed least 12 people in a hospital in the northwest province of Idlib. At least 595 people have been killed by Russian airstrikes in Syria so far, the Syrian Observatory for Human Rights, a monitoring group, said Thursday.
The monitoring group said it has been tracking the deaths caused by the Russian air campaign in Syria. So far, it has documented the deaths of 185 civilians, 131 fighters of the Islamic State extremist group and 279 members of opposition groups.
The State Department's comments come just one day before U.S. Secretary of State John Kerry is slated to meet with his Iranian and Russian counterparts in Vienna about a political solution in Syria. It marks the first time Iran has been invited to participate in diplomatic talks on Syria. Both Iran and Russia are involved militarily in Syria.
Rebels inside Syria that are armed by the U.S. have spoken out against Russian airstrikes, claiming in a series of interviews with International Business Times that Russia was deliberately targeting them, especially in the countryside of Aleppo.
For the duration of Syria's four-and-a-half-year civil war, the U.S. has maintained the position that there is no future for Syria as long as Assad remains president, previously denouncing Iran and Russia for supporting Hezbollah fighters in Syria that are propping up Assad. Even after striking a historic diplomatic nuclear deal with Iran, the U.S. remained skeptical of engaging Iranian officials on the topic of a political transition in Syria.
But after the Russian military intervention in Syria last month, the rhetoric within parts of the U.S. administration changed. Officials in the State Department and the White House no longer denounced Assad as a dictator or tyrant. Instead, both Secretary of State Kerry and President Obama said the U.S. is willing to work with Assad's allies, including Iran and Russia, to find a way to end the conflict.
Several other countries such as Egypt and Saudi Arabia will also participate in Friday's talks in Vienna. Kirby said Thursday that more than a dozen countries will participate in the talks.
© Copyright IBTimes 2022. All rights reserved.
FOLLOW MORE IBT NEWS ON THE BELOW CHANNELS