Steve Jobs: The Most Famous Arab in the World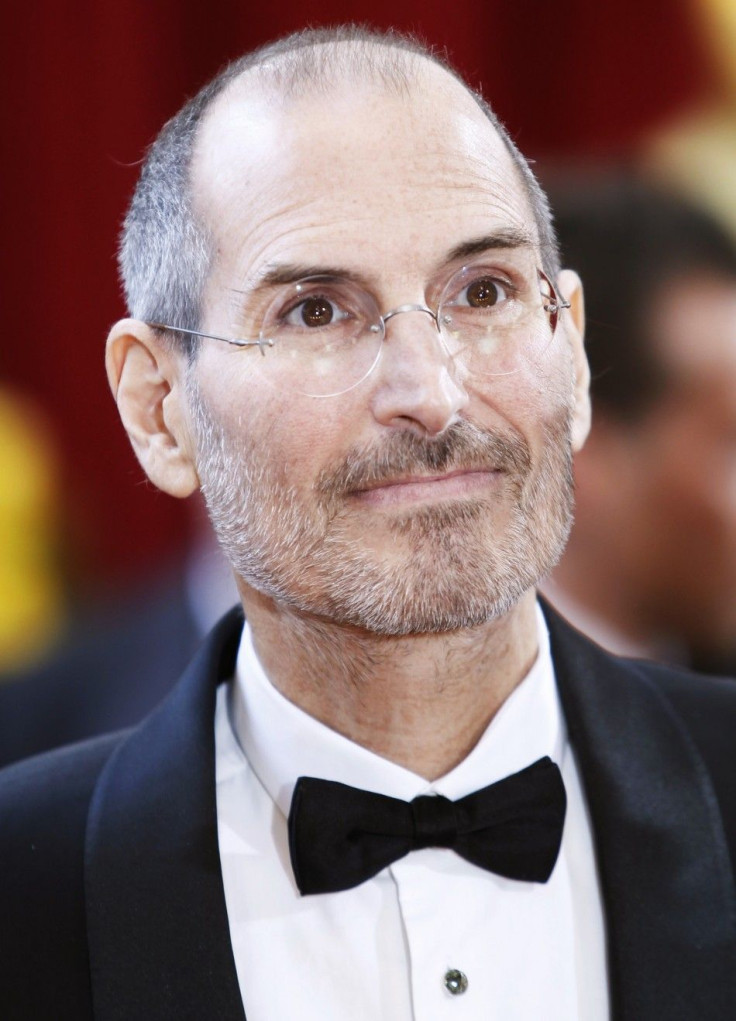 The most famous and powerful Arab in the world is neither Moammar Gadhafi, the erstwhile leader of Libya, nor is it Bashar al-Assad, the imperiled president of Syria.
No, the number one Arab in the world is probably Steve Jobs, the iconic technological innovator who just resigned as chief executive of Apple Inc.
Jobs' biological father is a man named Abdulfattah Jandali, a Syrian who was a political science graduate student when he met Jobs' biological mother, an American named Joanne Simpson.
Jobs was later adopted and raised in the San Francisco area by Paul and Clara Jobs.
Reportedly, Jobs himself knew nothing about his biological parents until he was 27, so it's doubtful that his part-Syrian heritage meant anything to him.
According to Yalibnan.com, Jobs' biological father, Jandali, was born in Homs, Syria (ironically, one of the key centers of the anti-Assad movement in that country) to a traditional Muslim family.
Jandali emigrated to the U.S. in the early 1950s and eventually became a professor of political science, but he has largely kept his distance from the media.
Jandali's father in Syria was a self-made millionaire -- so perhaps, Jobs' later astounding success is inherited.
Jandali, who was born in 1931, moved to Beirut, Lebanon in 1949 to study at the American University, where he became part of the flourishing pan-Arabist intellectual movement.
"I was an activist in the student nationalist movement at that time," he once told reporters.
"We demonstrated for the independence of Algeria and spent three days in prison. I wasn't a member of any particular party but I was a supporter of Arab unity and Arab independence. The three and a half years I spent at the American University in Beirut were the best days of my life."
He also explained why he placed his son up for adoption: "The reason he was put up for adoption was because my girlfriend's father was extremely conservative and wouldn't let her marry me, and she decided to give him up for adoption. Steve is my biological son, but I didn't bring him up, and he has a family that adopted him."
Jandali acknowledged that he while he's not close to his world-famous son, he admires him greatly.
"I think that if my son Steve had been brought up with a Syrian name he would have achieved the same success. He has a brilliant mind. And he didn't finish his university studies. That's why I think he would have succeeded whatever his background. I don't have a close relationship with him. I send him a message on his birthday, but neither of us has made overtures to come closer to the other. I tend to think that if he wants to spend time with me he knows where I am and how to get hold of me."
Jandali also added that he didn't think his Arab origin means much to Jobs.
"I don't think he pays much attention to these gene-related things," he said. "People know that he has Syrian origins and that his father is Syrian, that's all well-known. But he doesn't pay attention to these things. He has his own distinctive personality and he's highly-strung. People who are geniuses can do what they want."
Must Read?After Steve Jobs, Will Apple Still be Apple?
© Copyright IBTimes 2023. All rights reserved.