Still Reeling From MH370 And MH17, Malaysia Airlines Expected To Lay Off Thousands This Week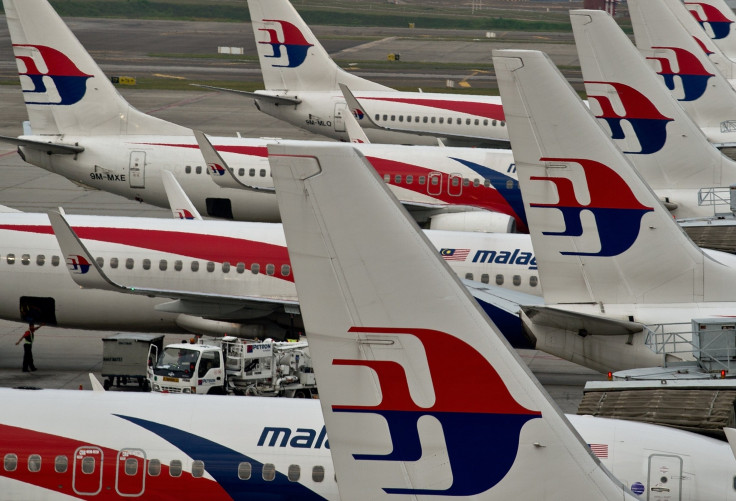 Layoffs are coming to beleaguered Malaysia Airlines. The airline is expected to send out termination letters on Wednesday to at least 6,000 employees, nearly a third of its 20,000-member workforce, reports Singapore's Straits Times. The cuts are part of a $1.8 billion restructuring plan overseen by CEO Christoph Mueller, who was appointed earlier this year by the Malaysian government to fix the carrier's sagging public image and financial woes in the wake of the MH 370 and MH17 tragedies.
On Monday, the airline announced the appointment of an administrator who is expected to oversee the final stages of its transition into a new company that launches in September. As part of that transition -- which will include rebranding and an updated fleet -- the airline will shrink and will revamp its flight networks.
"The medicine is bitter," Mueller said in a memo to employees earlier this month. "The fitness program which is required to bring us back into shape will cause a lot of sweat and sometimes tears. But it will be rewarding in the end."
Most staff will be invited to the rebranded company under new employment contracts, according to the Straits Times, but others will be funneled into a career training service set up as part of the government's restructuring program.
Last year, Malaysia Airlines suffered two high-profile disasters within months, when MH370 disappeared over the Indian Ocean and MH17 was shot down over Ukraine. In the aftermath of the tragedies, the government moved to privatize its flag carrier, and hired Mueller to oversee the restructuring.
The former head of Ireland's AerLingus is known as a "battle-hardened" industry veteran willing to make tough, but necessary, decisions -- especially in trimming labor costs. Earlier in his career, at the helm of Belgium's national airline Sabena, the German executive pushed to cut 1,600 jobs. That move provoked major strikes and the carrier eventually went bankrupt. AerLingus, by contrast, now stands on firmer ground, with consistent profits.
In a statement, Mueller said "operations are very much business as usual" at Malaysia as flights and schedules remain, as of yet, unaffected by the restructuring.
© Copyright IBTimes 2023. All rights reserved.