Stock Market 2017: Trends In Tech, Media, Indexes, Companies And Other Factors To Watch Next Year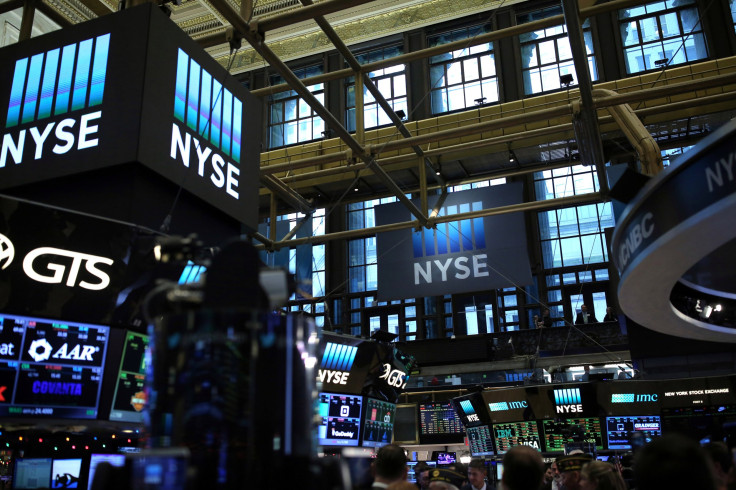 Many look forward to 2017 as an end to the worst year ever, but for the financial market, things weren't quite as terrible in 2016 as they were for, say, celebrities. The Dow Jones Industrial Average (DJI) neared a record high of 20,000 points, and rose nearly 16 percent over the course of the year—compared to a decline of about 2.2 percent in 2015.
As for next year, the market faces much global uncertainty in the form of President-elect Donald Trump, who has no public sector experience, as well as pending negotiations in the United Kingdom over the so-called Brexit to leave the European Union, rising interest rates and persistent conflicts in the Middle East and Ukraine.
Below are some experts' forecasts on what to expect from the stock market in 2017. (This isn't investment advice, as market movements are far from predictable.)
Zig zags will increasingly become a market norm. The Dow Jones, along with the S&P 500 (GSPC) and Nasdaq Composite (IXIC) indexes exhibited some dramatic knee-jerk reactions this year, most recently to Trump's election upset, the Federal Reserve's Dec. 14 interest rate hike and even expectations for further sanctions against Russia. As Bret Chesney, a senior portfolio manager at Alpine Global, told International Business Times, this pattern of rapid, reactionary trading isn't going away next year.
"People aren't trading right now, they're speculating," he said in a phone interview, adding that he noticed "an extreme amount of liquidity going around at an extremely fast pace" this year. "The rational part of me suggests that nothing's going to change with that."
Post-election euphoria could soon disappear as reality hits. Many attributed the stock market's post-election gains to expectations of a $1 trillion stimulus package that would rebuild the nation's infrastructure and jumpstart the already revving economy, as outlined on Trump's campaign site. But as Arian Vojdani, an investment strategist at the wealth management firm MV Financial, told IBTimes, reality will soon set in, following what he called a post-election "sugar high."
"These are expectations… We haven't believed in this idea that infrastructure is really going to pick up," Vojdani said. "Because we've seen this huge surge in the market, we could see a correction happen. We might not see a correction happen, but you want to hunker down."
Big, stable companies will win out. In response to the indexes' instable behavior, Vojdani emphasized the importance of selecting "companies that aren't going anywhere, that have stood the test of time."
Wintergreen Advisers Chief Executive and portfolio manager David Winters also said he and his colleagues had their eyes on larger, more stable companies that stand to weather the shocks.
"There are a number of opportunities for companies that have been left behind by this kind of index euphoria," Winters told IBTimes in a phone interview. He listed Altria Group, Inc. (MO), a tobacco conglomerate, as a large firm that has more or less risen steadily in value and should continue to do so.
So will construction companies. Any firm involved in Trump's $1 trillion infrastructure proposal stands to benefit, at least within the year following the plan's enactment, Josh Duitz, a portfolio manager at Alpine Funds, told IBTimes.
"With any new infrastructure plan, they will be beneficiaries," he said, adding that toll road builders and cement companies would likely grow the fastest.
Such companies would fare especially well under Trump's stimulus plan, Duitz said, as the incoming president is more likely to lean on the private sector when it comes to carrying out the massive projects.
Media and tech will innovate or lose out. Netflix Inc. (NFLX) is changing its business model, doubling its original show offerings and shedding much of its licensed content. As A. T. Kearney partner Greg Portell, who specializes in consumer products and retail, told IBTimes, the Scotts Valley, California-based streaming service's competitors will need to do the same to stay relevant.
"The supply of high-quality content just isn't there," Portell said in a phone interview, adding that quality, rather than quantity, would be the future of the streaming world. "The world doesn't need more content. There's plenty of content out there."
Tech companies, Portell said, would have to do something similar, as previous years have seen a pattern of "re-imagination or re-creation of things we've already done." Apple Inc. (APPL), for example, will release its eighth iteration of the iPhone this year. With the big tech brands banking on prior years' success, Portell said he expects newcomers like Snapchat to shake things up and take the lead.
"The Snap IPO will be a very interesting story next year," he said, referring to the visual instant-messaging app, which is expected to go public in 2017.
© Copyright IBTimes 2023. All rights reserved.