Stock Market Today: Dow Records Biggest Point Drop Of 2014 As Energy Stocks Slide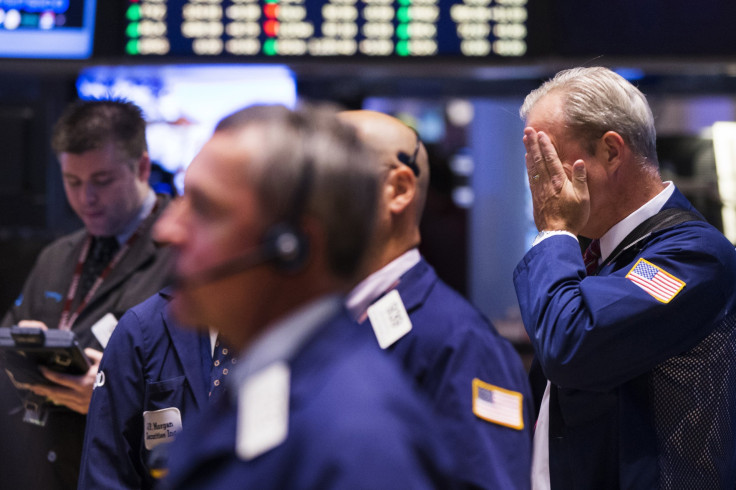 The Dow Jones Industrial Average suffered its biggest point drop of the year on Thursday, led by a plunge in energy stocks amid declining demand for oil. The nearly 335-point decrease came a day after the Dow had its highest point gain of 2014, demonstrating the continued volatility in U.S. stocks.
While lower oil prices may be a plus for the consumer and boost upcoming holiday sales since people are paying less at the pump, investors didn't see a silver lining. The Dow was down 2 percent to close at 16,659, the same percentage-point drops as the S&P 500 and Nasdaq on Thursday. The 300-point decrease occurred on the third straight day the Dow moved at least 200 points and followed a 275-point gain from Wednesday. The VIX, an index that tracks stock market volatility, increased 24 percent, its highest level in eight months, reflecting investor uncertainty.
U.S. crude oil futures dipped nearly 1.8 percent to close at $85.77 a barrel, the lowest price since September 2012. The hardest hit oil stocks included Hess Corp. (4.3 percent), Royal Dutch Shell (3.35 percent) and Exxon Mobil Corp. (2.95 percent).
"Oil has been selling off without any real break, and anybody trying to pick a bottom has been burned," market strategist Yousef Abbasi of JonesTrading Institutional Services told the Wall Street Journal.
The S&P 500's energy sector also took a hit with a nearly 4 percent decline. Coal stocks slumped after Morgan Stanley downgraded the whole sector, led by an 11 percent drop in Walter Energy and a 9 percent decline in Peabody Energy.
Weakness in the European economy was also a factor in the selloff.
"Europe's growth is weak, and close to going into recessionary-like conditions; everyone is waiting for the bazooka to be fired," Mark Lushini, chief investment strategist at Janney Montgomery Scott, told CNBC.
Mario Draghi, president of the European Central Bank, probably didn't help matters when he spoke on Thursday, according to Peter Cardillo, chief market economist at Rockwell Global Capital. Draghi effectively said, "Europe's problems are structural, not cyclical, and without reforms there can be no recovery," Cardillo told MarketWatch. "I think this is weighing a bit on the market."
© Copyright IBTimes 2023. All rights reserved.