Stocks Plunge Again in Wild, Erratic Session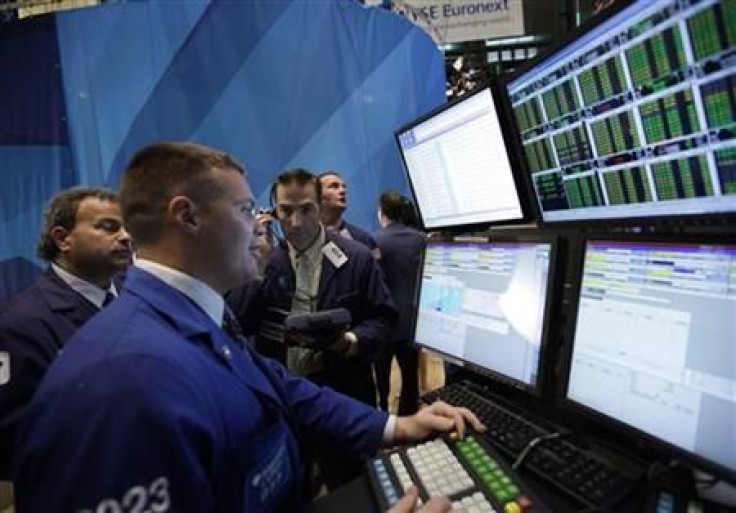 U.S. stocks plunged again in another wild and erratic session on Wednesday.
The S&P 500 Index fell 51.77 points, or 4.42 percent, to end at 1,120.76. The Dow Jones Industrial Average dropped 519.83 points, or 4.62 percent, to close at 10,719.94. The NASDAQ Composite fell 4.09 percent.
U.S. stocks opened the session lower, made a comeback early in the afternoon, and then dove late in the session.
"I've been lucky enough to be in this business over 50 years and have seen lots of things, from the Cuban Missile Crisis and the Kennedy Assassination to the Crash of '87 and the 2008 meltdown...[Wednesday was one] of the most frenetic and bizarre trading sessions that I can recall," wrote Art Cashin, director of floor operations at UBS Financial Services, reported the Wall Street Journal.
Indeed, the wild ride of the stock market this week has confounded many Wall Street veterans.
"There was no obvious catalyst for the move this afternoon, as market players continued to fret over the deterioration in the US and global outlook," said Michael Woolfolk of BNY Mellon in a note.
The market seems to be in a tug of war between bulls who either think the market is overreacting or that the Fed is readying QE3 and bears who think the global economy is crumbling and QE3 is far off.
On Wednesday, the bears took control as investors focused on the weak U.S. economy and the ongoing European debt crisis, especially its impact on European banks.
© Copyright IBTimes 2023. All rights reserved.