Strong June Pickup Truck Sales Indicate More US Housing Starts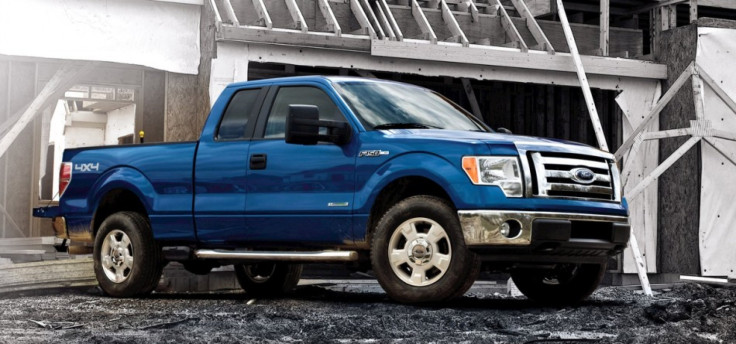 All major automakers posted big gains in pickup truck sales in June, usually a slow month for such sales, as contractors replaced old trucks because of a rebound in construction and new home starts.
The Detroit three in particular enjoyed huge gains last month in pickup truck sales over the previous year. Chrysler Group LLC, a subsidiary of Italian Fiat SpA (Milan: F), pickup truck sales rose 12 percent, General Motors Company (NYSE: GM) pickup truck sales rose 11 percent and Ford Motor Company (NYSE: F) pickup truck sales rose 1.2 percent. Ford's leading pickup truck model, the F-series truck, had its best June sales performance since before the 2008 financial crisis and housing collapse.
Contractors have been weathering the ongoing doldrums in new housing starts in part by allowing their trucks to age, and the current fleet of vehicles in the U.S. is approaching 10 years in age, a very high old age, according to Jeff Schuster, senior vice president for LMC Automotive. The increasing age of vehicles has led to significant pent-up demand, and truck sales soared in June with many dealerships reporting that contractors in particular were buying new pickup trucks in droves.
Vehicle age does come into play. At the same time, if contractors are feeling good about the future, they will replace the aging vehicle and not just repair it, Schuster said Thursday.
The fact that contractors are buying new pickup trucks indicates an uptick in new housing starts. The number of pickup sales are very closely related to new home starts, Ford U.S. sales analyst Erich Merkle said Thursday.
Moreover, June is not normally a strong month seasonally for pickup truck sales as the majority of contractors wait until the second half of the year, closer to tax season, to buy new trucks. The fact that they are buying trucks in June indicates that there is a business imperative to owning a new truck now as opposed to later. I tend to think that when a new homes, new houses are being constructed, there is a need for new trucks, Merkle said.
The most recent U.S. Commerce Department data from June 19 indicated that although there had been a 4.8 percent decrease in housing starts in May, new building permits rose 7.9 percent, indicating that there would be an uptick in new housing starts in June. The fact that pickup truck sales shot up in the same period is not a coincidence, and the decision by contractors to buy new trucks rather than repair old ones may indicate an expectation of long-term improvement in the rate of U.S. housing starts.
Pickup trucks are the primary work vehicle for most physical jobs like construction, agriculture, ranching, landscaping and forestry, among others. Pickup trucks are a really big part of our economy - it's not secular, it's more cyclical: as the economy improves, so does the need for pickup trucks, Merkle said.
© Copyright IBTimes 2023. All rights reserved.
FOLLOW MORE IBT NEWS ON THE BELOW CHANNELS